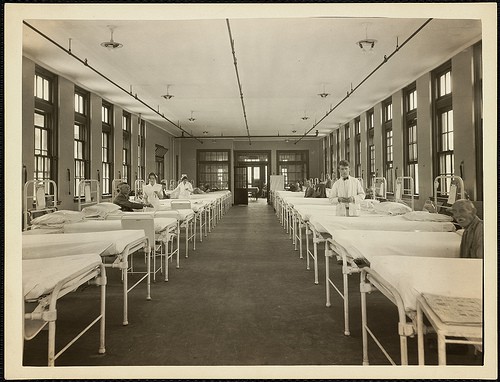 The Marsh San Francisco announced it will present Alison Whittaker's Vital Signs. Whittaker, a registered nurse at a major American hospital, takes you behind the scenes for an intimate look at the nurses, patients and the patients' families, all of whom must cope with the blood-and-guts of real life on the wards. From gossip in the nurse's break room (Benetta's Brazilian wax job) to diaper changes, catheters, despair, hope and humanity, this is a frank, shocking, absurd and heart-warming glimpse of real-life in the hospital.
Alison Whittaker was born in Toronto, Canada and raised in a small New England town where her mother entertained her children with hilarious and heartbreaking stories about her own experiences as a nurse (nursing people as well as family pets – among the patients Whittaker remembers are an orphaned skunk and a sheep in diapers.) After moving to California in the aftermath of the sixties, she enthusiastically explored the human potential movement, community living and saving the planet before eventually following in her mother's footsteps and becoming both a nurse and great story-teller herself.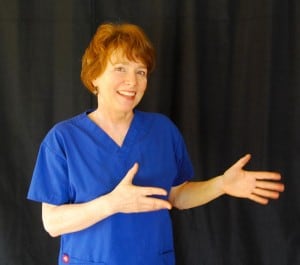 Whittaker is a wonderful example of the way in which The Marsh breeds new performers. When she started her budding solo performance career by taking classes with Marsh guru and artist-in-residence David Ford, she had no prior acting or writing experience. Warmly applauded at her 15-minute Monday Night Marsh try-outs, she continued to develop her show, moving on to critically acclaimed and mostly sold-out performances at Fringe festivals around the country. In 2011, she returned for an enormously successful Marsh Rising performance of at which she received cheers and a standing ovation from the capacity crowd (Risings are essentially an audition for up-and-coming performers and performances pursuing a run at The Marsh.) Exactly the same process has produced Marsh All-Stars such as Charlie Varon, Brian Copeland and Dan Hoyle.
For Whittaker, performing at The Marsh is a dream come true. She is thrilled to be working on the same stage "where others have so profoundly inspired, delighted, and entertained me over the years."
Vital Signs
By Alison Whittaker
Directed by David Ford
June 8 – July 21, 2012
Upstairs Studio Theater, The Marsh San Francisco, 1062 Valencia Street
Performances: Saturdays at 8:30 pm with three additional Friday performances on June 8, 15 and 22 at 8:00 pm