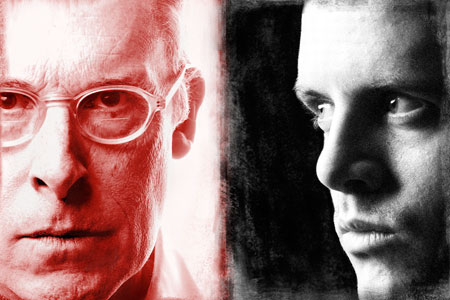 Good news out of Berkeley today for fans of intelligent, well-crafted theater.
Oscar-nominated John Logan's hot new play Red will run two additional weeks. Berkeley Rep announced an extended schedule that includes 32 dates beyond the originally planned close date.
The production is directed by Obie Award-winner Les Waters and stars two renowned actors in David Chandler and John Brummer.
At the height of his fame, Mark Rothko struggles in his studio to finish a major series of murals. The brilliant master wrestles with his new apprentice in a battle of wits over a bucket of paint.
Writer John Logan Logan was a successful playwright in Chicago for many years before turning to screenwriting. His most recent feature films include Rango, an animated feature starring Johnny Depp and directed by Gore Verbinski, the film adaptation of Shakespeare's Coriolanus directed by and starring Ralph Fiennes, and the film adaptation of The Invention of Hugo Cabret directed by Martin Scorsese. Logan wrote the script to the upcoming James Bond film, Skyfall, along with Neal Purvis and Robert Wade.