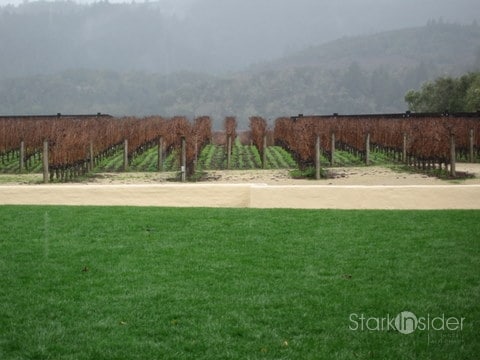 In honor of Cinco de Mayo the Rutherford Appellation Wineries will hold their spring passport event, a "Rutherford Passport to Fiesta," on the weekend of May 5th and 6th. Eleven wineries will offer special tastings and comida to those who purchase a two-day passport for $75 or a Sunday-only passport for $60.
We're told, each winery will offer a unique tasting experience such as barrel samples, limited edition wines, or tastings with the winemaker, all accompanied by festive Cinco de Mayo fare.
Participating wineries include Alpha Omega, Beaulieu Vineyard, Conn Creek Winery, Honig Vineyard & Winery, J. Moss, Peju Province, Piña Napa Valley, Raymond Vineyards, St. Supery Vineyards & Winery, Sawyer Cellars and Tres Sabores.
"Who doesn't love a fiesta?" says Regina Weinstein, Director of Marketing and Retail for Honig Vineyard & Winery. "This should be a good weekend for guests to come to Rutherford in the heart of the Napa Valley and enjoy great wines paired with wonderful food. We're ready for a party!"
As always, profits from the event will be donated to a local charity.
Passports may be purchased online and will be available for pick-up at the Rutherford Grange on Saturday, May 5th. For more information or to purchase a passport please visit www.rutherford-appellation-wineries.com.