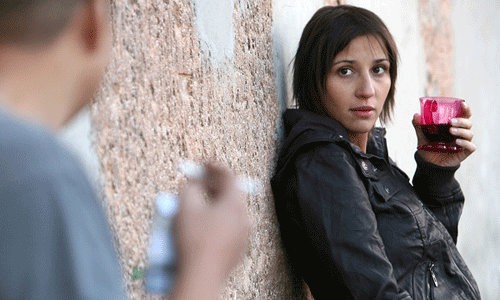 The Children of the Green Dragon has won the award for best dramatic feature at the Cinequest film festival.  Directed by Bence Miklauzic, the Hungarian film tells the story of a strange friendship between two lonely men who bond under the most unlikely of circumstances.
The juries also selected 17 other films (out of 160) as part of the Maverick Competition. See below for the complete list of winners.
Come As You Are (Belgium) was named best comedy, and Invisible Strings: The Talented Pusker Sisters (Hungary) best documentary.
Special recognition went to the following individuals, who received Maverick Spirit Awards: Elliott Gould, Philip Kaufman, Terence Davies, Michael Miller and Michael Mina.
According to organizers, the 13-day festival drew a record 95,000 participants to downtown San Jose.
CQFF22 Award Winners:

MAVERICK COMPETITION

BEST FIRST FEATURE FILM: DRAMA
CHILDREN OF THE GREEN DRAGON
Director: Bence Miklauzic
(HUNGARY)

BEST FEATURE FILM: COMEDY
COME AS YOU ARE
Director: Geoffrey Enthoven
(BELGIUM)

SPECIAL JURY PRIZE: NARRATIVE FEATURE
OLD GOATS
Director: Taylor Guterson
(UNITED STATES)

BEST DOCUMENTARY FEATURE:
INVISIBLE STRINGS: THE TALENTED PUSKER SISTERS
Director: Agnes Sos
(Hungary)

SPECIAL JURY PRIZE: DOCUMENTARY
JASON BECKER: NOT DEAD YET
Director: Jesse Vile
(UNITED STATES, UNITED KINGDOM)

BEST NARRATIVE SHORT:
AND WINTER SLOW
Director: Brian Lannin
(UNITED STATES)

BEST ANIMATED SHORT:
DRIPPED
Director: Leo Verrier
(FRANCE)
BEST DOCUMENTARY SHORT:
EVERYTHING IS INCREDIBLE
Directors: Tyler Bastian, Trevor Hill, Tim Skousen
(UNITED STATES)

BEST STUDENT SHORT:
THE HOMECOMING QUEEN
Director: Rammy Lee Park
(UNITED STATES)

SPECIAL JURY PRIZE: SHORT FILM:
PASS THE SALT, PLEASE
Director: Tatjana Najdanovic
(UNITED STATES)

KAISER PERMANENTE THRIVE AWARD
DAVE
Director: Eric Geadelmann
(UNITED STATES)

DIRECTOR'S AWARDS

NEW VISIONS AWARD
SHUFFLE
Director: Kurt Kuenne
(UNITED STATES)

GLOBAL LANDSCAPES AWARD
THE OTHER FAMILY
Director: Gustavo Loza
(MEXICO)

AUDIENCE AWARDS

AUDIENCE AWARD: BEST FEATURE
KING CURLING
Director: Ole Endresen
(NORWAY)

AUDIENCE AWARD: BEST DOCUMENTARY FEATURE
JASON BECKER: NOT DEAD YET
Director: Jesse Vile
(UNITED STATES, UNITED KINGDOM)

SCREENPLAY COMPETITION

FIRST PLACE AWARD
Death Wind
Screenwriter: Travis Heermann

SECOND PLACE AWARD
The Last Domino
Screenwriter: Adam Meyer

THIRD PLACE AWARD
When the Lights Went Out
Screenwriter: Mozhan Marno