Pop it! Lock it! Polka-dot it! Country-fie it! … and Hip-hop it!
What exactly is a "Hoedown Throwdown"?
Loni goes behind-the-scenes at Disney's Toy Story 3 on ice production to find out. Follow her as she ventures through HP Pavilion, and meets up with performer Erika Pugsley who shows her a Miley Cyrus inspired move or two! It might just be Loni's biggest dance challenge yet.
As always, Loni digs deep for the scoop, and finds out a secret snack that the skaters and performers enjoy while touring. Inquiring minds must know, and will need to watch this special Stark Insider TV segment to get the sugar skinny.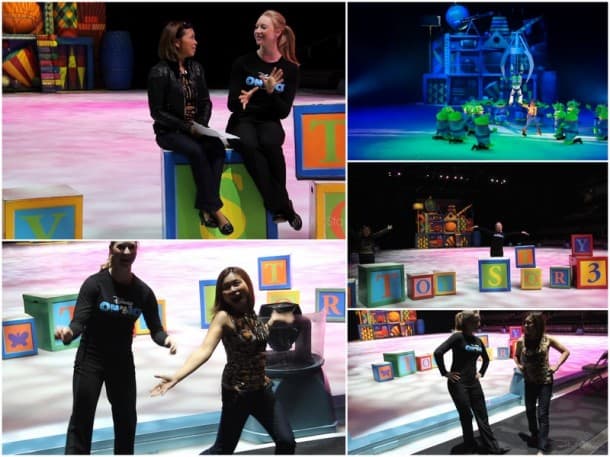 And what was it like transforming all three Toy Story films from the big screen to the ice?
"I watched the movie several times to get a sense for the feel of the film, as well as the characters and how they relate to each other," said director Patty Vincent. "I studied their movements and how they interact with one another, and combined all of that in order to be able to deliver the humor and heart of the film and its characters to the live audience."
WATCH: A Disney Style Hoedown Throwdown
With Clinton Stark contributing from Silicon Valley.