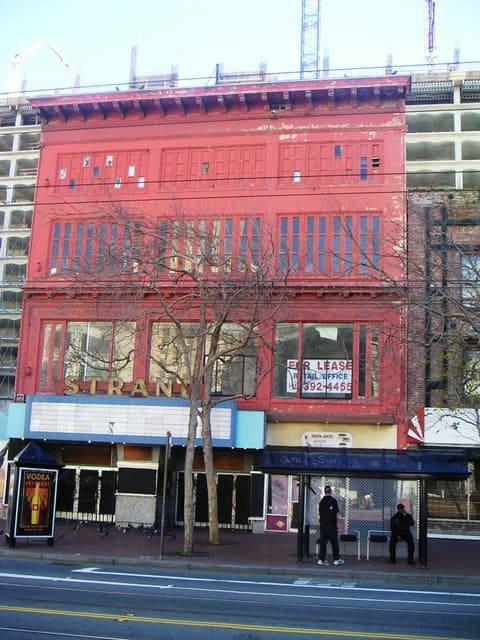 Some big theater news out of San Francisco this morning.
Mayor Edwin M. Lee has announced that American Conservatory Theater has purchased the Strand Theater.
The historic cinema has been closed since 2006, and the transaction is expected to help the Central Market economic conditions.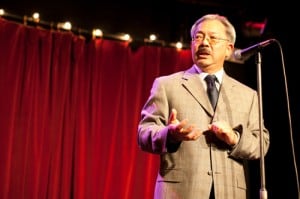 "Activating buildings around Central Market and the Tenderloin is key to the overall improvement of the area," said Mayor Lee. "I'm encouraged by A.C.T.'s purchase of the Strand and see it as an important step in cultivating a unique identity for the neighborhood that will bring new jobs and transform the community."
This theatre opened on October 27, 1917 as part of the Grauman chain. It changed hands shortly thereafter and would change hands again in 1925 and 1939.
The West Side Theatre Company operated the Strand Theatre from 1940-1977. With the advent of television in the 1950's and Market Street starting to decline in the 1960's, the attendance at the theatre dropped (along with a change in the audience). Programming was triple bills, changed daily, with nightly bingo games.
Mike Thomas and a partner bought the Strand Theatre in 1977.
A.C.T.'s purchase of the Strand follows company's opening of a small performance space, The Costume Shop, nearby at 1117 Market Street.
Current plans for the Strand include a 300-seat theater, a mixed-use space for classrooms, rehearsals, and cabaret performances, and a small restaurant.
We're told A.C.T. is planning to launch a capital campaign later this year to raise the funds needed for the renovation.
Renovation will begin in spring of 2013 with a target opening date in late fall of 2014.