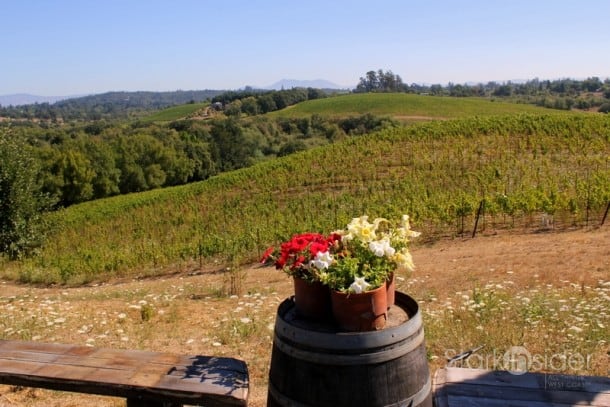 In celebration of the Year of the Dragon (which begins January 23) Sonoma's Iron Horse winery has created a new wine for the Chinese market.
The winery, famous for supplying the white house with sparkling wines, will produce 1.000 cases as part of the limited run. 880 cases will be exported to China and the remaining 120 cases are being sold in the USA.
"This is a unique Sparkling Wine," says Joy Sterling, CEO of her family's winery. "It is vintage 2007, disgorged on December 8, a traditional blend of 75% Pinot Noir and 25% Chardonnay. The dosage, the finishing element, makes it unique."
Dosage is the final ingredient to go in the bottle before the cork. It is syrup made of wine and sugar. How much is added to the bottle sets the degree of sweetness to dryness of the Sparkling. The composition of the dosage sets the style.
The label is red and yellow – the colors of the Chinese national flag, and bilingual, with the character for dragon on a fan at the neck of the bottle. The winery retail price is $98 per bottle.
Plans, according to Sterling, are to create a limited edition Chinese Cuvee each year. "We are really looking forward to the Year of the Horse in 2014."
Stark Insider TV: Profile of Iron Horse Vineyards