Theater short take.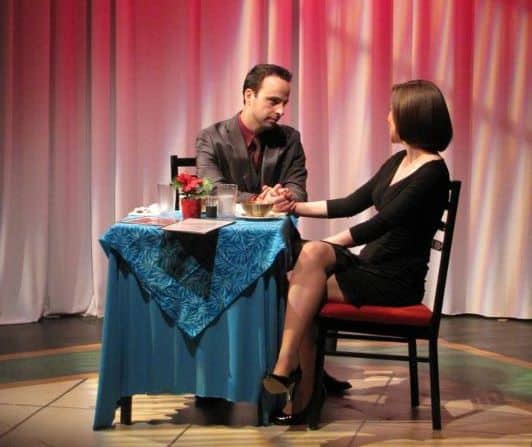 Aphrodisiac: City Lights Theater Company
An interesting take on the seductive power of political life in our nation's capital, told from the point of view of the adult children of a philandering congressman suspected in the disappearance of a young intern. Competently acted, with an outstanding performance by Amanda Folena as a sympathetic Monica Lewinsky. Mixing fact and fiction, its unusual and not altogether successful narrative structure prevents this from being anywhere near as funny or poignant as it should have been. Three Stars.
January 19 – February 19, 2012
Thursday, Friday, Saturday evenings at 8:00 pm
Sunday Evenings at 7pm (Jan. 29)
Sunday Matinees at 2pm (Feb. 5, 12, & 19)

NEW: Follow the San Francisco Theater scene on Twitter with one click.