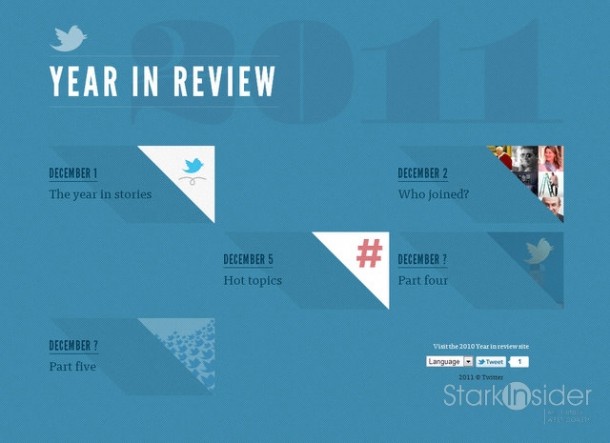 If there were three words to live by in 2011, they'd be: #Egypt, #tigerblood, and … #threewordstoliveby. According to Twitter these were the top 3 hashtags used on the micro-blogging site in 2011.
Rounding out the top 10: . #idontunderstandwhy #Japan, #improudtosay, #superbowl and #jan25.
From the Twitter Blog: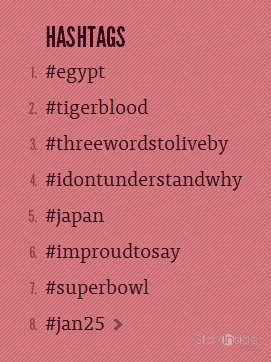 "Among other things, we saw history unfold in the Middle East, mourned the passing of Elizabeth Taylor, celebrated National Whipped Cream Day, and cheered for the Dallas Mavericks, Texas Rangers and Wayne Rooney. We wondered about Charlie Sheen, speculated about the Sony NGP, and raved (or raged) about Rebecca Black. And we tYp3ed LyK tHi5."
When it comes to football, Dallas was the hottest in 2011.
"Pretty Little Liars" took top honors in television (followed by "Two and a Half Man").
"Thor" was the most Tweeted movie. And the McLobster (?) was the most discussed food and drink item.
Click here to browse through Twitter's somewhat Pinterest-like slideshow of the year in review. The first three entries–The year in stories, Who joined?, Hot topics–in the five-part series are now live, with two more to come sometime this month. Oh, the suspense!
Expect more to come. Google, Facebook, Foursquare (Starbucks #1 check-in?) are all likely to be rolling out their perspectives on the past 12 months.