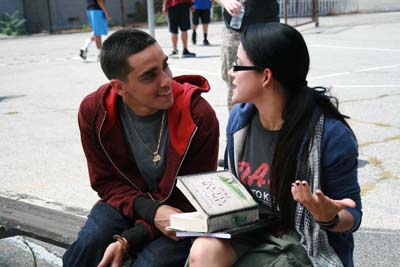 Napa Valley Film Festival (NVFF) Co-Founders and Directors Brenda and Marc Lhormer have announced its Jury and Audience Awards for the inaugural film festival. Showcasing independent cinema along with the Napa Valley food, wine and hospitality, NVFF made its debut November 9 – 13, 2011 with approximately 25,000 attendees.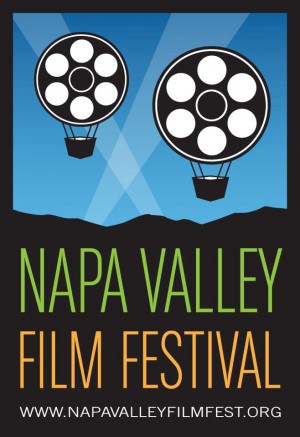 The 2011 Napa Valley Film Festival Jury consisted of: Jury President John Sloss, founder of the entertainment and media advisory firm Cinetic Media, Cinetic Rights Management, and the entertainment law firm Sloss Eckhouse Law Co LLP; Keith Addis, co-founder of Industry Entertainment; Rob Morrow, acclaimed actor, writer, and director; Claudia Puig, film critic for USA Today; Kirk Honeycutt, international film critic for The Hollywood Reporter; Peter Belsito, founding member of Newsreel; Amy Dotson, Deputy Director of the Independent Filmmaker Project (IFP); Pat Saperstein, associate editor at Variety; Lisa Truitt, President of National Geographic Films; Freddy Rodriguez, accomplished actor; Rob Minkoff, accomplished director; and Scott Wolf, accomplished actor.
In addition to the Jury Awards and Audience Favorites, on Saturday, November 12 at the Lincoln Theater in Yountville, NVFF honored Golden Globe and Emmy and Tony Award-winning actor Jeffrey Wright (The Ides of March, Casino Royale, W, Angels in America) with a Humanitarian Award for his work with the Taia Peace Foundation as well as his work as an accomplished actor. NVFF's "Spotlight On" Tribute went to the versatile Judy Greer (The Decedents, 13 Going on 30, 27 Dresses, Three Kings) for her exceptional work in the film industry. NVFF presented its "Rising Star" Tribute to Felicity Jones, star of the festival's Closing Night Film Like Crazy. The Festival's global philanthropic partner, Roots of Peace, also presented its annual Global Humanitarian Citizen Awards, which included Margrit Biever Mondavi and Robert Mondavi; as well as Lieutenant General John F. Campbell and Chairman Emeritas of the Bank Of Marin, William Murray.
The second annual Napa Valley Film Festival will take place November 7 – 11, 2012.
Jury Awards for Narrative Features

Best Narrative Feature

Mamitas, directed by Nicolas Ozeki

Special Jury Award for Creative Excellence

David, directed by Joel Fendleman and co-directed by Patric Daly

Best Acting in a Narrative Feature

Amber Jaeger in Take Me Home, directed by Sam Jaeger

Jury Awards for Documentary Films

Best Documentary Feature

Kumare, directed by Vikram Gandhi

Special Jury Mention for Social Impact

First Generation, directed by Adam and Jaye Fenderson

Best Documentary Subject

Jack Sanderson in Becoming Santa, directed by Jeff Myers

Best Documentary Short Subject

Sin Pais, directed by Theo Rigby

Special Jury Prize for Artistic Vision

Library of Dust, directed by Ondi Timoner and co-directed by Robert James

Jury Awards for Narrative Short Films

Best Narrative Short

Fatakra, directed by Soham Mehta

Special Jury Mention for Creative Achievement

Grave Dawn, directed by DJ Turner

Audience Awards

Favorite Narrative Feature

Mamitas, directed by Nicholas Ozeki

Favorite Documentary Feature

Wild Horse, Wild Ride, directed by Alex Dawson and Greg Gricus

Favorite Documentary Short Subject

Sin Pais, directed by Theo Rigby

Favorite Narrative Short

Grave Dawn, directed by DJ Turner

Favorite Lounge Feature (Narrative or Doc)

The Other F Word, directed by Andrea Blaugrund Nevins