Stark Insider TV – David Kinch (Manresa)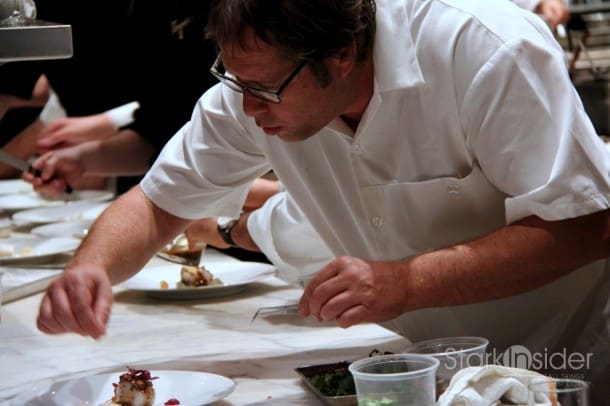 I was thrilled when GQ anointed David Kinch as their Chef of the Year. He's humble, soft-spoken and has guided his Los Gatos restaurant, Manresa, to the upper echelons of world-class dining. Most importantly, he's a game-changer.
Many will know he's been doing it for years; honing his craft, perfecting – and even pioneering – the farm to table movement that has become mainstream.
Fortunately I've been able to see Kinch at work, up close on several occasions. For those that live in the Bay Area, the simplest point of comparison is conductor Michael Tilson Thomas of the San Francisco Symphony. Both are extraordinary artists, in their primes, perfecting and advancing the craft. To watch Kinch in the kitchen is hypnotic and inspiring.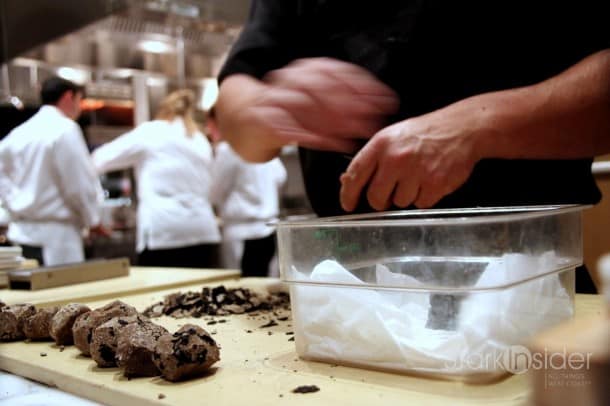 My most memorable Kinch  experience was at the Napa Truffle Festival. Ken Frank hosted a super-star Michelin Chefs dinner (lustworthy) at his out-of-this-world La Toque restaurant in Napa. Star chefs Nancy Oaks (Boulevard), Josiah Citrin (Mélisse ), Sylvain Portay (Mix), Gabriel Kreuther (The Modern), David Kinch (Manresa), and, of course, host Chef Ken Frank, teamed together in a display of awesome proportion. Being a fan of truffles, I was dreamily in the equivalent of foodie Valhalla: a 7-course truffle-inspired dinner served up by a superstar roster, among them representing 13 Michelin Stars. Pinch me (with a dash of sugar)!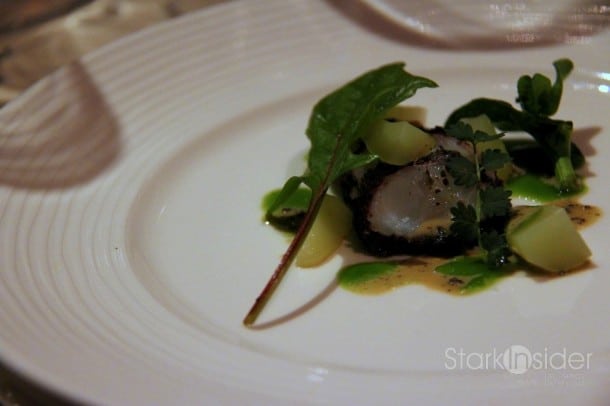 I interviewed several of the chefs before, during and after the event, and was once again impressed with the camaraderie. Helping each other, advancing the craft, and perfecting perfection itself are the orders of the day. When you watch a team of Chefs of work, you soon instantly realize the importance of teamwork. Timing is also essential. When I spoke with David Kinch, for about 20 minutes at the swanky Bank Cafe at the Westin just next to La Toque, he was reluctant to go on camera after spending an hour or so prepping in the kitchen – "I don't look good right now". So instead we sat and had a remarkable conversation. We spoke about Manresa, what it means to work with local farmers and producers, and, befitting the occasion, his take on truffles. Here's the video excerpt we shot for Stark Insider featuring a few sound bites from that interview, cut together with the master in action at La Toque.