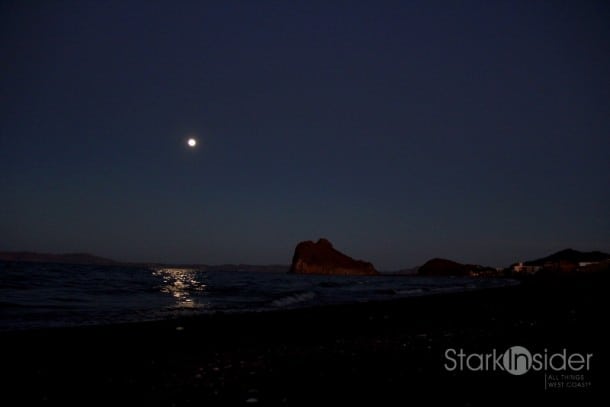 Whenever I used to pack for a trip, worried that I might forget something essential, my mother would tell me, "Honey, you're not going to the wilderness. If you need it on the other end you can buy it."
But what if you are going to the wilderness? What if it feels like you are? Then your brain thinks it's time to cause a ruckus. The 'lack' mentality starts its chatter, and suddenly you start to feel graspy and needy.
As we headed south on our way across the border into Baja, everywhere I looked the signs were screaming "LAST CHANCE!" We passed strip mall after strip mall, with stacked signs of chain stores HomeDepotWalMartOfficeDepotBurgerKingPetSmartBevMoTargetCostcoStaplesTraderJoesWholeFoodsJoannLowesKohlsRossMarshalls, and I started frantically searching my brain to see if there was anything I had forgotten.
No matter that our car was so stuffed we could hardly fit another tube of toothpaste. No matter that one of the reasons we go to Baja is to leave the consumer culture behind, to choose a life without all the modern conveniences. We like the idea of letting go of the need and greed syndrome.
I admit I struggle with this, checklists in my head for months, ticking off each item as I go. As I collect stuff to pack in the car, vacillating between basics and excess, the shrew on my shoulder shrieks, "What if you wake up one morning and absolutely need a red-feathered back scratcher?" And I begin to feel the anxiety of potentially not having what I need when I need it.
When I regain my equilibrium (usually after I've crossed the border), I start reframing my sense of need, turn off the churning in my brain, and realize what a total mind game it has been. I open to greet the other side of abundance: abundant simplicity. Once I make the transition to a simpler life on the other side of the border, it's such a relief. After I've calmed my right foot from racing through 'big box' stores and my left foot steps gently on the sandy beach, living life in the simple lane becomes a pleasure.