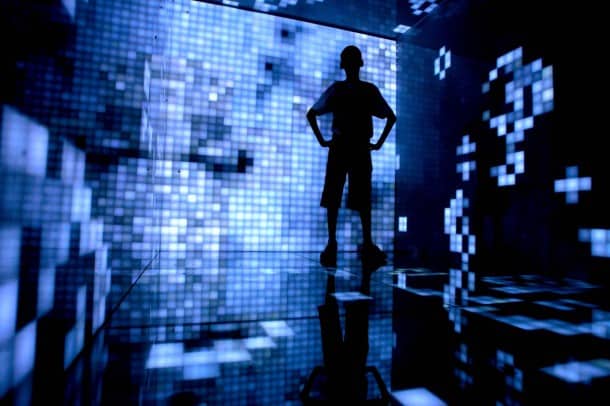 ZERO1: The Art & Technology Network announced the 2012 ZERO1 Biennial theme, the team of four internationally renowned women guest curators led by ZERO1's Jaime Austin, and the expansion of the Biennial's partners and programming throughout the greater San Francisco Bay Area. The 2012 ZERO1 Biennial is the 4th iteration of North America's most significant contemporary art biennial at the nexus of art and technology, and opening events take place September 12th through 16th with post-Biennial programming and exhibitions through mid December. The list of selected artists will be announced in Spring 2012.
According to organizers, the ZERO1 Biennial's 2012 theme, Seeking Silicon Valley, proposes that contemporary art practices can re-imagine the idea, the place, and the experience of Silicon Valley. Using the region as a "physical and virtual backdrop, the ZERO1 Biennial will transform a region synonymous with technology into a publicly accessible network of activity, exploration, and provocation."
Taking the curatorial lead for the 2012 ZERO1 Biennial is ZERO1 staff Curator and Director of Programs, Jaime Austin. The Biennial's 2012 international guest curators, Dooeun Choi of South Korea, Gisela Domschke of Brazil, Michelle Kasprzak of Canada, and Regina Möller of Germany, will co-curate the Biennial's exhibition alongside Austin, as well as act collaboratively as Biennial advisors to shape the artistic vision of the upcoming ZERO1 Biennial within the rubrics of the 2012 theme, Seeking Silicon Valley.
Notes ZERO1 Curator and Director of Programs, Jaime Austin, "Silicon Valley is an idea as much as a place—it's about entrepreneurship, innovation, collaboration, technology, and creativity. Like the technologists who have helped make the region famous, artists are innate risk-takers. Therefore, the artworks featured in the 2012 ZERO1 Biennial will challenge our notions of place and identity as they investigate the role Silicon Valley has played in changing the ways we work, live, and communicate globally."
Operating as a network of creativity connecting Silicon Valley to the broader region as well as an international community, the 2012 ZERO1 Biennial will feature work by a diverse group of local, national, and international contemporary artists working at the frontier of technology. Centered in San Jose, the Biennial's expanded footprint for 2012 includes institutions throughout San Francisco, the East Bay, and the Peninsula as well as partnerships with international arts organizations.
Commenting on the ZERO1 Biennial, Joel Slayton, Executive Director of ZERO1, states, "Place is critical, and the ZERO1 Biennial is about place-making, about being global, and about our reach beyond the actual event. The ZERO1 Biennial is not about the geographical region of Silicon Valley, it is about investigating how the process of seeking can create a platform for creativity and experimentation centered in Silicon Valley by inviting contributions from around the world. Most importantly, the Biennial is about using the arts as a lens to define and re-architect place in order to contribute to a culture of innovation that will continue to change the world."