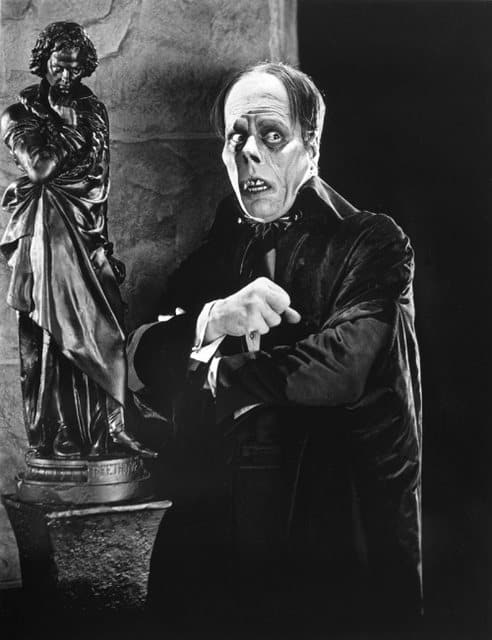 Looking for a special Halloween event? Look no further than Davies Symphony Hall. San Francisco Opera has announced that organist Cameron Carpenter will perform live improvised organ accompaniment to a screening of the 1925 film Phantom of the Opera, directed by Robert Julian and starring Lon Chaney.
The special presentation is scheduled for Sunday, October 30, 2011 in celebration of Halloween. The concert will begin at 8 pm, with Carpenter performing selected works for solo organ on Davies Symphony Hall's Ruffatti organ, followed by the screening of the film.
Cameron Carpenter studied composition and organ performance at the North Carolina School of the Arts and at Juilliard, where he received his Master of Music in 2006.  Known as a pioneer in the field of organ performance, Carpenter was the first organist ever nominated for a Grammy award for a solo record, and is a prolific writer and arranger for his instrument, including an arrangement of the complete Symphony No. 5 by Mahler.  Carpenter also frequently works outside the classical genre, performing with pop singers including Vinicio Capossela and Bishi, and expanding the organ repertoire into the worlds of film and animé music.  Carpenter, drawing from his varied repertoire and tailoring a program specifically to Davies Symphony Hall's Ruffatti organ, will perform a mini-recital prior to improvising a live accompaniment to the screening of Phantom of the Opera.
Phantom of the Opera is a silent horror film made in 1925 by director Robert Julian.  Lon Chaney stars as Erik the Phantom, the deformed resident of the Paris Opera House who through maniacal plots tries to force the management into making the woman he loves a star.
WATCH – Cameron Carpenter: Revolutionary Etude