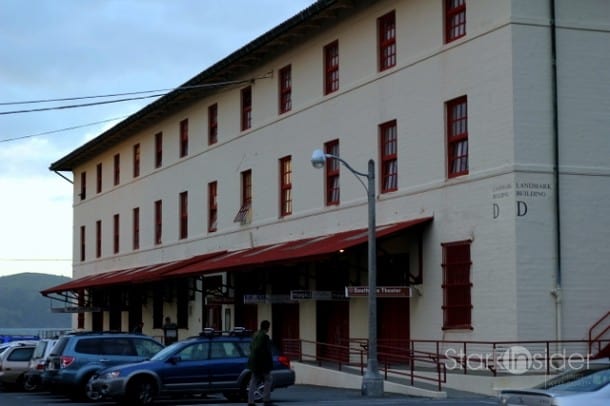 San Francisco's Magic Theatre has been awarded a $300,000 multi-year grant from The Andrew W. Mellon Foundation.
The grant, to be used in the 2011-12 through 2013-14 seasons, will support key artistic initiatives, including: the development of new works, playwright residencies, and enhanced audience engagement initiatives.
"The Mellon grant is a dream come true," said Magic Theatre's Producing Artistic Director
Loretta Greco. "It allows us to expand the play development side of our mission to nurture and produce bold new work. In this tough economic climate, it is an honor to have this prestigious vote of confidence and support."
The Andrew W. Mellon Foundation's Performing Arts Program provides multi-year grants on an invitation-only basis to a small number of leading orchestras, theater companies, opera companies, modern dance companies, and presenters based in the United States.
Under Ms. Greco's leadership, 10 of the last 13 plays produced at Magic have or will enjoy extended life in New York, Los Angeles, Washington D.C., Minneapolis, Tucson, Manila, New Orleans, London, and Glasgow.
As one of the nation's preeminent hot houses for bold new work, Magic Theatre has changed the face of American drama through its steadfast commitment to the cultivation of innovative plays, playwrights, and audiences—and its explosive and entertaining productions of original work. For 44 years, Magic has contributed to the inventiveness and relevance of the national canon while passionately ensuring the future vibrancy of the American theatre.
Magic's 2011-12 season continues on November 2 with the world premiere of playwright Sharr White's Annapurna.