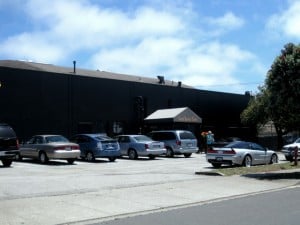 Culminating 25 years of live theater on the San Mateo County coast, the Moroccan Night Gala Celebration for Coastal Repertory Theatre will feature a veritable command performance of the best and brightest stars from the group's quarter century of productions. The event takes place from 7-11 pm on Saturday, November 5, at Oceano Hotel in Princeton Harbor, 280 Capistrano Road, Half Moon Bay, California.
According to organizers, the evening promises to be unforgettable, bringing together a once-in-a-lifetime collaboration of talent, food and décor that will have people talking for years to come.
Included on the bill are members of the Bodacious Bobcats band that wowed theatre patrons in last season's hit musical Always, Patsy Cline, joined by perennial fan favorites Courtney Hatcher and Patti Appel, plus classical stars Amy Cowan and her opera-star husband Brian Thorsett, along with surprise guests.
After the belly-dancers and special musical performances, dance the night away in the magical Moroccan night atmosphere created within and without the outdoor harbor-side tent, while enjoying delectable delights from both Pasta Moon and Oceano's celebrated chefs.
"It will truly be a night to remember," exclaimed Kristi Will, local designer and mastermind behind the evening's festivities. "Our creative juices are literally on fire in transforming this wonderful space to take you back in time, transporting us all to an enchanting celebration worthy of the theatre's remarkable milestone."
Tickets for Coastal Rep's Moroccan Night 25th Anniversary Gala Celebration are $75 per person, which will support the theatre's ongoing efforts to entertain and enlighten the Coastside and Bay Area communities.
Coastal Repertory Theatre surprises, inspires and delights its patrons with memorable dramatic, musical and comedic performances. Coastal Rep provides opportunities for artistic development in all aspects of the theater. Discovering and fostering new talent creates excitement and energy like no other Bay Area theatre.