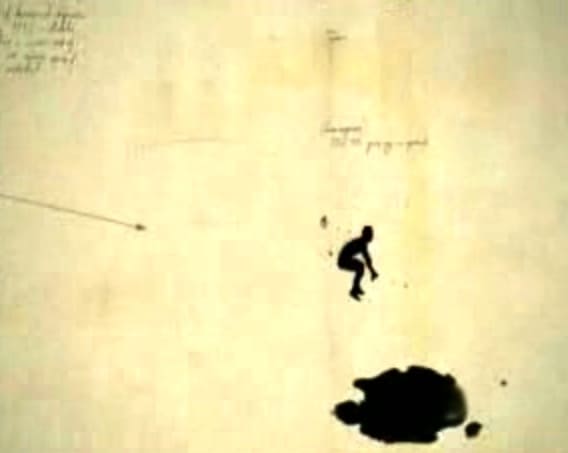 Stop & Go Rides Again this October 6 through November 5, 2011, when the Bay Area conceived stop-motion animation festival returns from Europe for a first and final San Francisco screening and exhibition.
The Stop & Go program, screening internationally since 2008, showcases animations that use stop-motion techniques to explore visual language, tell stories and make social commentaries. Stop Motion animation is a beloved technique used by such filmmakers as Tim Burton, as well as by Industrial Light & Magic for the original three Star Wars movies, including the famous chess sequence in Star Wars (per Wikipedia).
Presented at Z Space, the festival will feature a new series of stop-motion animations by 25 contemporary visual artists and filmmakers from around the world. It will play on a continuous loop during gallery hours alongside an exhibition of artworks.
The  screening program is curated by Sarah Klein, an artist, educator, and curator whose own practice includes animation, and the exhibition is curated by Mel Prest, an artist and educator who made her first animation for Stop & Go in 2008. In addition to showcasing artworks just returned from touring with the festival in Europe, the San Francisco venue for Stop & Go Rides Again will feature site-specific large-scale works and performances by Bay Area  artists Kathy Aoki, Paz de la Calzada, Mel Prest, and Andy Vogt.
According to organizers these screenings, exhibitions and performances are designed to illuminate a deeper connection between the artists' primary practices of painting, drawing, sculpture or performance, and the processes used in their animations.
Stop & Go Rides Again includes an international selection of animations by artists Reed Anderson & Daniel Davidson (Brooklyn, NY), Kathy Aoki (San Francisco, CA), Alessandra Ausenda (United Kingdom), Lizzie Black & Anna Maria Murphy (United Kingdom), Paz de la Calzada (San Francisco, CA) & Michael Rauner (San Francisco, CA), Deborah Davidovits (Beacon, NY), Almut Determeyer (Germany), Owen Gatley & Luke Jinks (United Kingdom), Sarah Klein (San Francisco, CA), Evelien Lohbeck (Netherlands), Miwa Matreyek (Los Angeles, CA), Tucker Nichols (San Francisco, CA), David O'Kane (Ireland), Ara Peterson (Providence, RI), Mel Prest (San Francisco, CA), Jen Stark (Miami, FL), Melinda Stone & Sam Sharkey (San Francisco, CA), Sjors Vervoort (Netherlands), Andy Vogt (San Francisco, CA) and Scott Wolniak (Chicago, IL).
Stop & Go Rides Again

When: October 6 – November 5, 2011
Where: Z SPACE
450 Florida Street
San Francisco, CA 94110
Gallery Hours: Tuesday – Friday, 1–5pm
Cost: Free; Donations welcomed

stopandgoshow.com

Opening Reception: Saturday October 8, 2011
When: 6-9pm