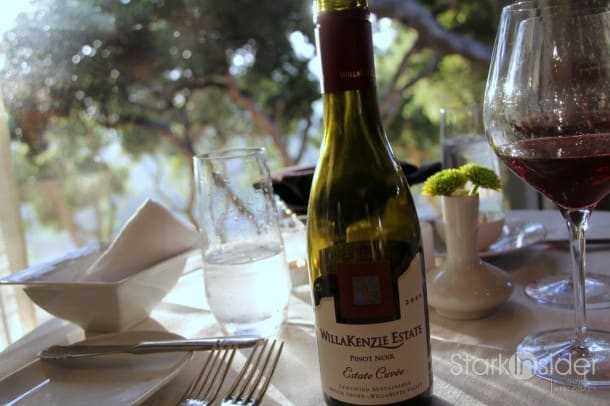 After a relaxing day hiking the grounds and exploring the organic vegetable gardens at Carmel Valley Ranch, Clint and I decided to make reservations at the onsite restaurant, The Lodge.
I am usually skeptical of hotel restaurants, generally going to them only during business trips when the thought of rolling into bed after the meal is most appealing. However, on this retreat from the bustle of Silicon Valley, we had enjoyed everything else about the ranch and wanted to stay on the beautiful grounds, close to our cottage room. Also, while I was coming back from yoga class on the Ranch, I shared a complimentary shuttle with another resort guest who also recommended this restaurant. Okay then, I was opened to be happily proven wrong!
Below is a play-by-play photo journal of what we ate and thought.
The Stark Insider verdict? Overall, we enjoyed both our salads (heirloom tomato and beet) as well as the wine and views. Alas, the main courses were a disappointment. We so wanted to heart this place. Everything sounded so good on the menu and the rest of the resort is the perfect weekend getaway. Yet to stay true to you dear reader, I would have to recommend you explore other dining options.
P.S. The S'mores served every night by the outdoor fire is a not-to-be-missed treat! Save some room for this All-American sweet nostalgia après dinner.