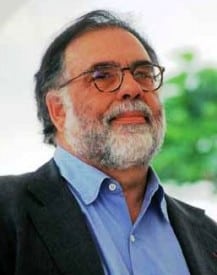 Call it Apocalypse Now, re-imaged. Earlier this year, California wine expert James Laube wrote that "Inglenook is to Napa what Margaux is to Bordeaux – one of wine's crown jewels." On September 24th, Christie's New York will offer wine collectors a rare opportunity to bid for some of these "crown jewels," as the auction house presents a special selection of legendary bottles direct from the private cellar of Inglenook owner Francis Ford Coppola, including two bottles of the legendary 1941 vintage.
This autumn's auction coincides with a particularly exciting period for Inglenook, marked by Francis Ford Coppola's recent reacquisition of the historic name and the appointment of a new Estate Manager and Winemaker, Philippe Bascaules. Inglenook is an important cornerstone of the Napa Valley. Ever since its inception in 1879, Inglenook founder Gustave Niebaum promised to make wines that would "be sought for by connoisseurs and will command as high a price as the famous French, German and Spanish wines." His dream was made a reality by the legendary winemaker John Daniel Jr., who produced the estate's highly acclaimed vintage wines from 1933 to 1964.
Since purchasing the property in 1975, Coppola has tirelessly reconstructed and restored the estate to its former glory. The upcoming auction at Christie's, appropriately codenamed "Renaissance," offers fine wine collectors the opportunity to purchase bottles so rare that only a handful remain in the original cellars at Inglenook. To mark the occasion for posterity, successful bidders will receive a handwritten note from Francis Ford Coppola with each bottle purchased, in custom-made wooden box designed specifically for this sale.
These legendary vintages are among the highlights of Christie's day-long auction on September 24 at its Rockefeller Center saleroom. A truly unique offering is a bottle so rare that the estate would only part with one: the 1935 vintage from the "Golden Era" of John Daniel Jr. wines (estimate: $600 – 800). Equally rare is Lot 56 – a two-bottle lot of the celebrated 1941 Inglenook Cabernet Sauvignon – a wine James Laube has called "among the greatest red wines ever made" (estimate:$8,000 – 12,000). Christie's wine specialists agree, noting that the 1941 vintage can rightly take its place among vinous legends like the 1945 Mouton-Rothschild, 1982 Lafite Rothschild, 1900 Margaux, 1961 Latour and 1989 Haut Brion, some of the most celebrated, most valuable and longest lived Cabernet Sauvignon-based wines in the world today.
Also of note is Lot 46, a vertical of 12 key vintages from the years 1946 – 2008 presented in a bespoke wooden case signed by Mr. Coppola (estimate: $3,000 – 4,200). Proceeds from the sale of this special lot will be donated to Shigeru Ban Architects + Voluntary Architects Network, a charity that helps to build temporary housing for tsunami victims in Japan.