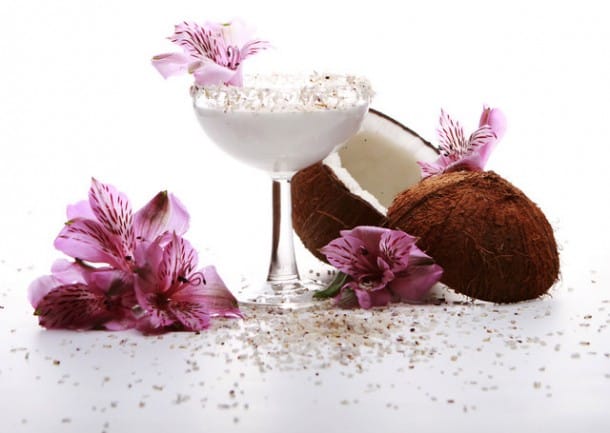 Looking for something different this Labor Day weekend? Here's a tasty cocktail, that's as refreshing as it is easy to make. Bonus: it's looks simply marvelous, my darlings.
You're not supposed to wear white after this last semi-official weekend of summer, and if that means this adult beverage, then you better add some of these ingredients to your party/BBQ shopping lists.
The key ingredient? Not wine. Not beer. Not even Champagne or sparkling wine. This time we're pulling out the tequila. Bueno!
But not your standard shot style. Instead, add some Sex in the City to your weekend with a little cocunut, lime and Cointreau. The syrup adds the final touch.
When you have a drink like this colorful cocktail, all of a sudden you and your friends will suddenly feel like you're on vacation in a land far, far away.
Enjoy the long weekend. Salut!
"White After Labor Day"

2 oz. Riazul Premium Silver
4 oz. cream of coconut
2 oz. lime juice
2 oz. Cointreau
1tsp Simple Syrup

Combine ingredients in a shaker with ice.

Strain into a cocktail glass.

Let bliss wash over you.