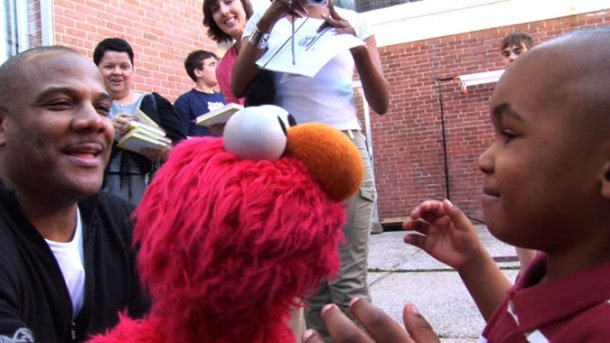 While many documentaries shine light on injustices and broken parts of society, Being Elmo: A Puppeteer's Journey is a heartfelt and inspiring look at a cherished part of all our childhoods.
Director Constance Marks weaves a fascinating tale that not only explores the dreams and journey of Kevin Clash, the man behind my favorite Sesame Street character Elmo, but also the magical puppet world of Jim Henson.
The story starts with a chronicle of Kevin Clash's earlier years, making puppets from whatever fabrics he could find, watching episodes of Captain Kangeroo and dreaming about living in Disney World, a place that his parents could not afford to take him to. It is through his eyes that we see the world of puppets and his admiration of Jim Henson's Muppets during an era where special effects and Pixar animations were non-existent. During the film, I exclaimed, "Jim Henson's like the James Cameron of puppets!" I paused and then noted, "Perhaps, James Cameron is the Jim Henson of film making…"
While the discovery of the materials and methods for creating seamless, polished puppets was fascinating, what was most captivating was how critical it is to instill the right character upon a creation of felt and plastic eyes. It is almost as if a great puppeteer must be a master at fabricating souls.
Kevin talks about the moment he created the character of Elmo after the red furry puppet was thrown to him by an exasperated master puppeteer. He recalls the advice from Frank Oz, "Find one special hook for that character." For example, Fozzie Bear is a Vaudeville comedian whereas Miss Piggy is a "truck driver wanting to be a woman." I really had a chuckle with the latter example. For Kevin, he had an epiphany when he realized that Elmo needed to represent love, hugs and kisses.
It was a revealing moment for me as well. When I was a child I didn't know why Elmo was my favorite character. Now understanding what he represented, it all makes sense. As a child, Elmo made me feel safe and loved, not only because he gave it, but also because you knew he was so vulnerable and needed you to love him back. I think that is the true talent of Kevin Clash – it is not just that he can move his hands beneath the red fur in such a realistic manner. It's that — magically, somehow — he is able to transfer love and caring to a character such as Elmo which has touched so many children, and adults worldwide.
This beautifully-shot documentary is a wonderful journey down memory lane. It is incredible how many of us grew up with Sesame Street and the depth of impact it had on us. I now realize I have Kevin Clash and Jim Hanson to thank for so much of it.
Behind every great puppet there's an even greater human being. I still love you Elmo!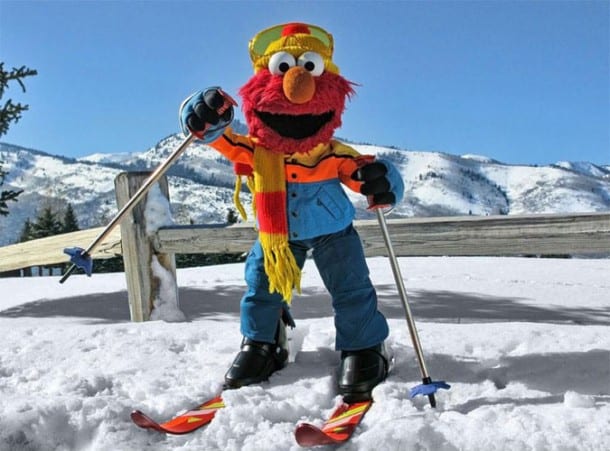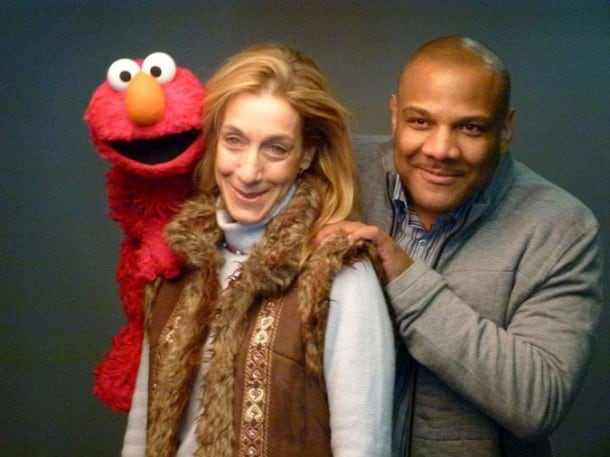 P.S. It was serendipitous that I reviewed a preview of this film for the Mill Valley Film Festival on the weekend of what would have been Jim Henson's 75th Anniversary. Google celebrated it with a doodle.
Being Elmo: A Puppeteer's Journey (2011)

4.5 out of 5 stars (Excellent)

Mill Valley Film Festival 2011
Directed by Constance Marks
Starring Kevin Clash, Elmo
Length: 1:16:00
beingelmo.com