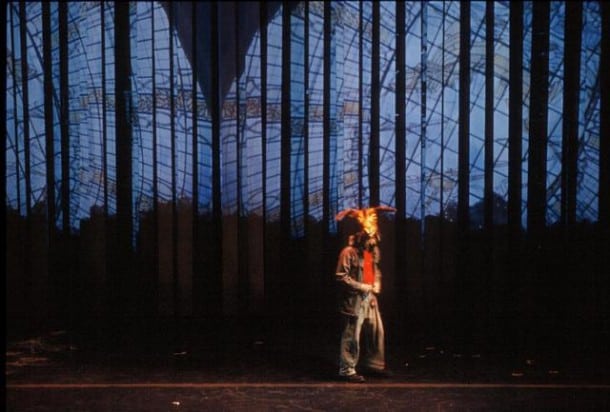 The Department of Theatre Arts & Dance at Sonoma State University has announced its 2011 to 2012 performance season.
According to organizers, beginning October 2011, the department will present "a vibrant and eclectic mix" of two dance concerts and five theatrical productions that demonstrate diverse and developing ambition and talent – featuring students on stage and working behind the scenes.
"Sonoma State University students in our department are being prepared for the professional world of theater and dance," said Paul Draper, professor and chair of the Department of Theatre Arts & Dance. "We work to create a learning environment that is a model for the collaborative work of theater and dance performance and life. At the same time, we strive to present all performances featuring the highest production values that will enrich our students and our audiences which include our SSU student body and alumni, faculty and staff and the community of Sonoma County and the North Bay region."
Sonoma State University students are admitted free to all productions.
Sonoma State University Theatre Arts & Dance: 2011-2012 season

Dec. 1 to Dec. 4, 2011:
"Fall Dance Concert 2011" Directed by Kristen Daley

The annual Fall Dance Concert will explore a wide variety of styles and genres such as hip-hop, jazz, lyrical, contemporary and ballet. Under the direction of Kristen Daley, student choreography will celebrate the creativity and talent of future dance artists in this show that promises to be full of inventive, bold and expressive movement and dance and adventurous choreographic choices. Presented in the Evert B. Person Theatre.

Dec. 8 to Dec. 10, 2011:
"The 3rd Annual Super Mega Molten Hot Lava New Play Festival" Written by Sonoma State University students / Curated by Scott Horstein

This hothouse showcase of script-in-hand readings of new works from the students in the Department of Theatre Arts & Dance playwriting program. The 2010 festival featured sinister rest homes, illicit love affairs, small town adultery, teenage angst gone amok, bizarre existential comedies and harrowing supernatural dramas. What will this year's festival have in store? Come bear witness as new dramatic universes are born in the annual festival celebrating the creative talents of student playwrights. Tickets are only $5 general admission at this annual festival. Presented in Ives Hall – Studio 76.

Feb. 9 to Feb. 19, 2012:
"Oklahoma!" A co-production of the Departments of Music and Theatre Arts & Dance. Book and Lyrics by Oscar Hammerstein II, Music by Richard Rodgers. Music Direction by Lynne Morrow / Stage Direction by Adrian Elfenbaum

The legendary Broadway musical, set in Oklahoma Territory in 1907, tells the story of pioneering men and women embracing land and love as it delights with two separate love triangles. First presented in
1943, "Oklahoma!" features beloved show tunes including, "Oh What a Beautiful Morning," "The Surrey with the Fringe on Top," "People Will Say We're in Love," "I Cain't Say No," and, of course, "Oklahoma!" A special Sing-A-Long performance will be presented 5 p.m. Sunday, Feb. 12, 2012. Presented in the
Evert B. Person Theatre.

March 8 to March 17, 2012:
"Loot" By Joe Orton / Directed by Judy Navas

Greedy, sexy, tawdry, frumpy and stylish, "Loot" is a flat out assault on anything sacrosanct. This outrageously hilarious romp is seen through the jaded eyes of mid-20th century English playwright, Joe Orton. His dark farce and comic masterpiece takes the classic "whodunit" to the next level when religious fervor and a deceased mother become a cover up for a bank heist gone wrong and an inept detective provides Orton's satirical critique of the bourgeoisie. Presented in the Evert B. Person Theatre.

April 20 to April 28, 2012:
"Spring Dance Concert 2012" Directed by Kristen Daley & Nancy Lyons

The SSU Dance Ensemble performs a high-energy, diverse palette of dances. Resident dance faculty Kristen Daley and Nancy Lyons each premier a new work and critically acclaimed guest artist choreographers present cutting edge choreography especially created for the SSU Dance Ensemble. The vibrant dance artists of the SSU Dance Program perform highly committed, artistic and skillful performances known for inspiring audiences to dance out of their chairs and into the aisles. Presented in the Evert B. Person Theatre.