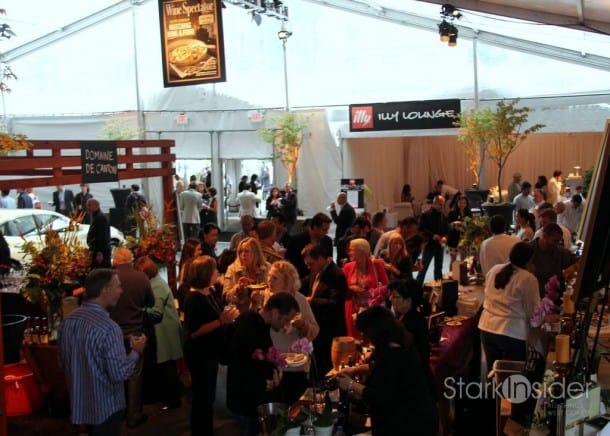 Saturday evening's SF Chefs Grand Tasting showcased some of the most innovative chefs in San Francisco and their culinary creations. For those that seek the most memorable of culinary experiences, San Francisco is the nation's mecca with the highest number of restaurants per capita in the country at 3,588 and growing. According to health department records, there is one restaurant for every 227 residents. This trumps New York City which has one restaurant per every 347 people.
With so many restaurants and so few days in the year (think about it, you could go to a different restaurant for the next 10 years and perhaps have a chance of eating at all of them), the Grand Tasting event at SF Chefs is an incredible way to go speed dating with some of the city's best.
Taste something you like? Perhaps it warrants a future visit for the complete experience. Surely if it catches your taste buds in the expansive tent at Union Square, with its excited and understandably eager crowds, and amped music, the experience seated would be even more compelling.
I sampled every dish of the evening and here are my top five picks among the very best San Francisco has to offer.
Number 1: Ahi Tuna Parfait, Brick & Bottle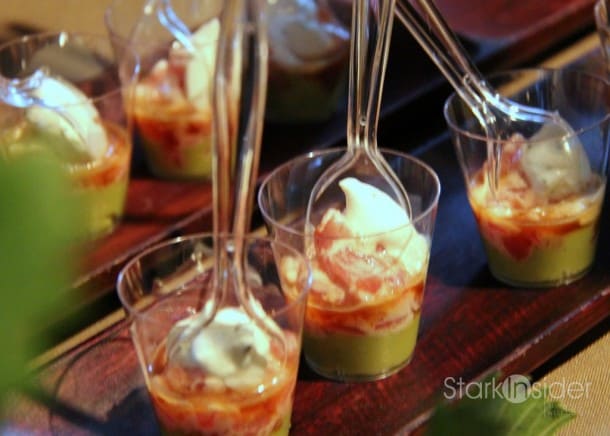 Number 2: Eggplant Caponatina with Burrata, Delarosa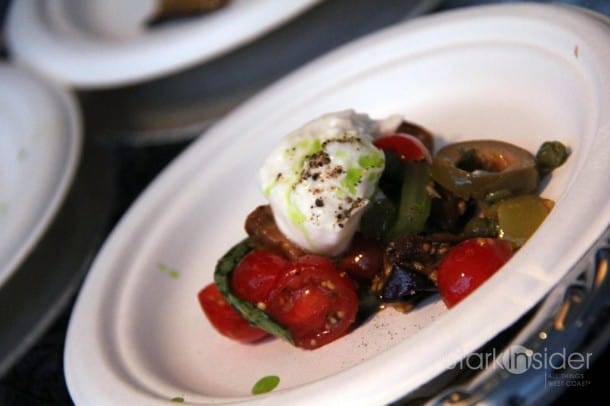 STARK INSIDER TV: Illy Chefs Challenge

In this segment I witness a battle royale at Union Square and interview all-star SF chefs: Dominique Crenn (Atelier Crenn), Russell Jackson (Lafitte), Chris Cosentino (Incanto) and Elizabeth Falkner (Citizen Cake, Orson).
Number 3: Pork Rillette, Seasons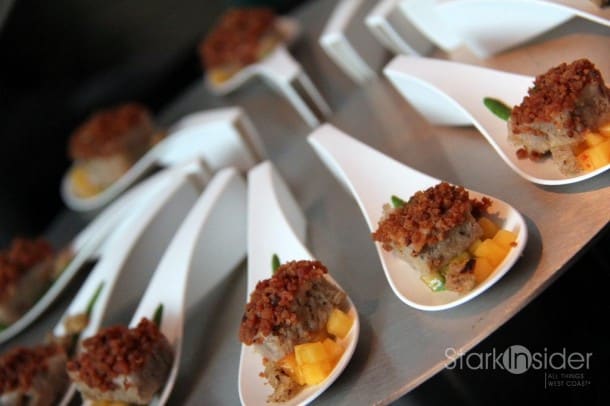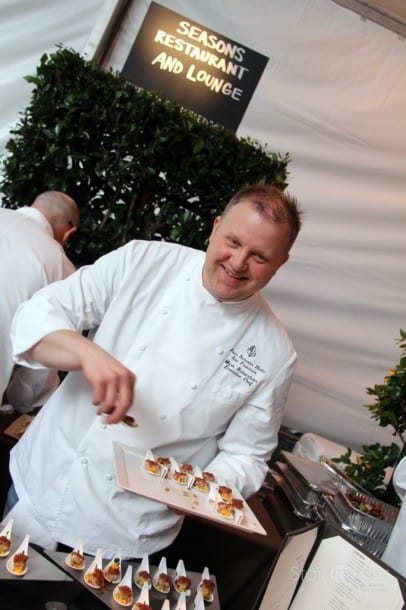 Number 4: Tartare of Lamb and Sea Bass, The Taverne at Lark Creek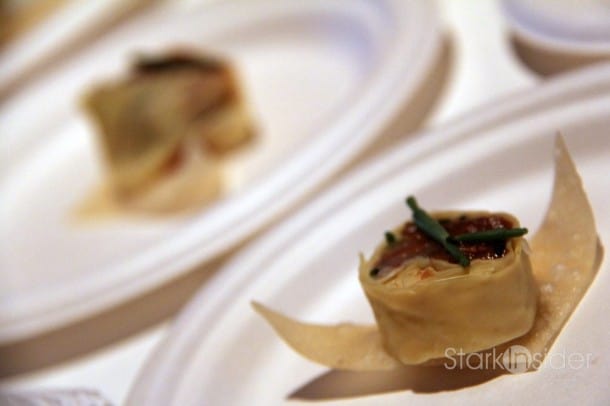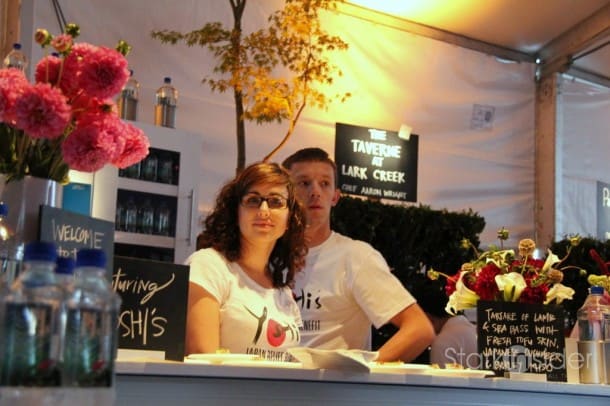 Number 5: Bittersweet Blackberry Lavender Chocolate Cake, The Moss Room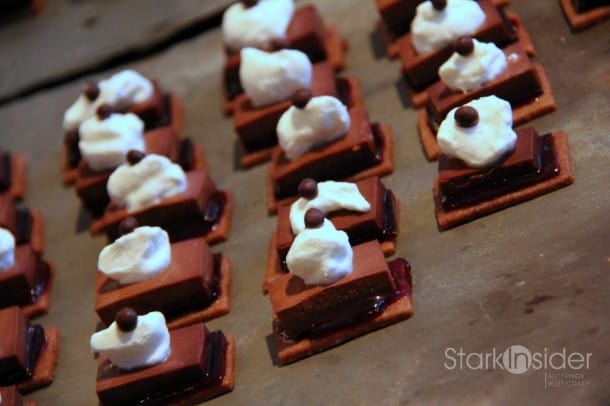 I enjoyed many of the other dishes. If there was point for improvement or criticism, I would say to chefs, "Watch the salt!" There were a couple of times during the evening when I would look at a wonderfully plated dish, anticipate as I bit into it the richness of crab meat or the subtle complexities of a creation crafted with a multitude of ingredients, only to be hit with what I've now labelled as the "salt bomb." It is what the "fruit bomb" is to wine.
How do you know when there is too much salt? As an avid eater and taster, for me, it is when the salt stops enhancing the flavors of the other ingredients and becomes the prima donna. Unless we are at a salt bar, this should never be the case.
Otherwise, a spectacular evening. I am always amazed that behind the glitz of such an event, the amount of focus, precision and stamina chefs and their teams must have to pull off such an event.