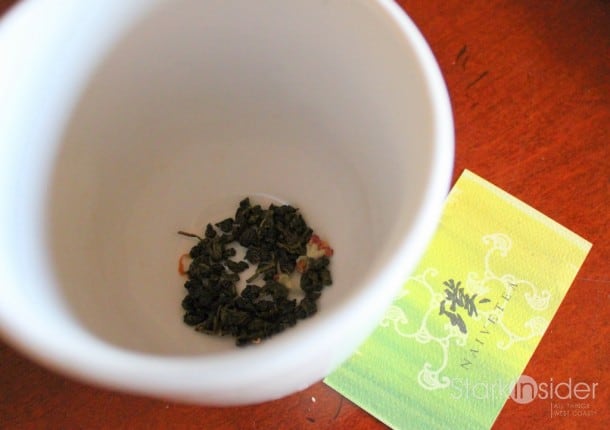 Although tea bags are convenient in our hectic lives, I was fortunate to be reminded of the beauty and ritual of drinking tea that is only obtainable from brewing with whole loose leaves. Drinking tea which is not covered up and confined in little white squares of fabric satiates our increasing need to seek authenticity, appreciate artistry and connect with the foods we consume.
Like Anne Lee and Lawrence Lai, the founders of Naivetea, I grew up surrounded by family and friends who would brew their tea with loose leaves in ornately painted porcelain cups. One of my memories of my dad from childhood is how each evening, he would sip on tea from his usual cup and read the evening newspaper as a way to relax from the day's toils.
Later, I discovered how beautiful different teas looked in clear cups, like floral arrangements. Although it is customary to brew the tea in a teapot and then pour into a cup, leaving the leaves in the pot, I actually enjoy placing a teaspoon of loose tea into a cup and watching the leaves unfold. I used this method to brew the Passionfruit Oolong and enjoyed seeing each of the whole leaves expanded when immersed in the boiling water.
I decided to try out the Passionfruit Oolong first since it peaked my curiosity. How would such a tea taste? I was surprised by the intensity and freshness of the Passionfruit fragrance when I first opened the seal on my sample. The aromas lasted throughout the brewing and sipping experience. Most of the distinguishing characteristics of this tea compared to traditional Oolong tea was in the nose.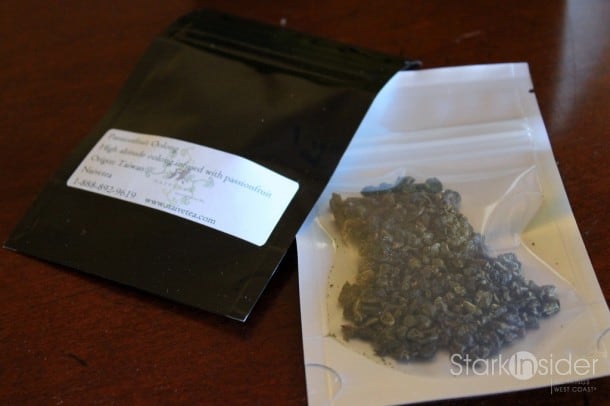 Although I enjoyed the intensity of fragrance of Passionfruit Oolong, I still gravitated to the more traditional selections from Naivetea. When it comes to fine teas, I am ultimately a purest.
My favorites after a tasting session across six of Naivetea's teas are the Li Shan Oolong ($32 for 2 oz), and the Dong Ding Oolong ($28 for 2 oz). The Li Shan Oolong is lightly oxidized oolong from one of the highest elevations tea regions (Pear Mountain) in Central Taiwan. I found it was the smoothest and most refreshing. I also really enjoyed the Dong Ding Oolong which had medium fermentation and light roasting. It had a much more earthy and robust flavor profile.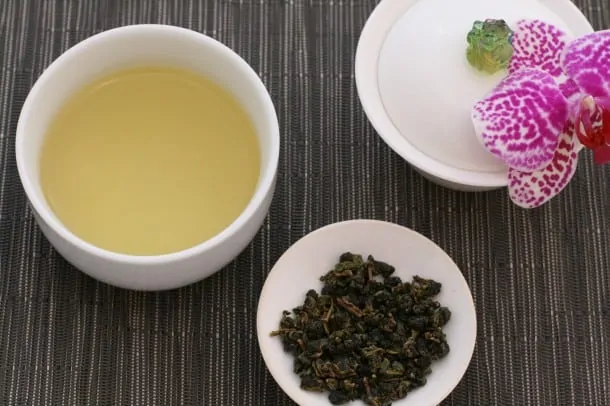 They were my top picks not only because they individually stood out, but in my tasting across the entire selection, both of these teas have exquisite taste profiles that are superlative expressions of their different styles.
Will Naivetea's Li Shan Oolong and Dong Ding Oolong find their ways into my California kitchen? Yes, these two teas are worthy in any fine tea collection. As for the infused teas, only if you are an avid fan of the particular fruit or feeling a little adventurous and crazy on a particular day. However, in this case, I rather go sky diving or savor a raspberry dark chocolate bar.