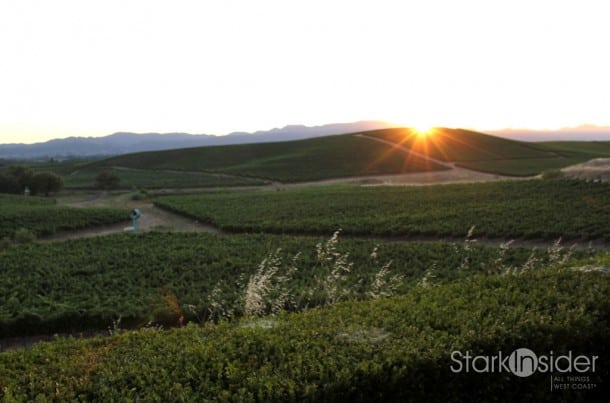 I spent the good part of yesterday touring some of E. & J. Gallo's vineyards, including MacMurray Ranch (owned by the late Fred MacMurray of "My Three Sons" fame) in the Russian River Valley and William Hill Estate, just off Napa's Silverado Trail.
The focus?
California Chardonnay.
Yes, the most popular varietal in the world and the one most often taken for granted. Perhaps it needs its own movie, like Bottleshock (aka "Ode to Pinot Noir"), to garner appreciation for its many variations. Or perhaps it is like vanilla ice cream. Folks may boast about the octopus flavor they recently tried, but behind closed doors, it is vanilla they consume lovingly by the scoopful.
As I sipped, I pondered the character and complexities of the noble white grape and this wine company's fondness for it. If E. & J. Gallo were a wine varietal, perchance it would be a Chardonnay.
As if hand-in-hand with Chard itself, E. & J. Gallo is the largest wine company in the US producing more than 77 million cases of wine a year. Yet its size, while helping with economies of scale and global reach, may thwart consumers from actually exploring the varying styles of wines across its 60+ brands.
The Chardonnays we tasted spanned a broad spectrum from bright notes of citrus to toasty butter; we even sampled some wines fermented in a concrete egg, which uses natural convection currents to stir the lees (an alternative to batonnage).
Stark Insider definitely had its favorites, as well as wines we were less crazy about. Stay tuned for the full Stark Sips tasting report.
For now, I leave you with the views from this excursion, best paired with a glass of Chardonnay.