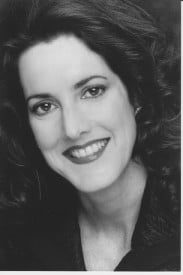 Jean Kellogg has been appointed as the Merola Opera Program's first executive director effective October 1, 2011, it was announced today by Board President Patrick Wilken. Working closely with the Merola Board of Directors and staff as well as the San Francisco Opera Center under the leadership of Director Sheri Greenawald, Ms Kellogg will supervise the administration, development, finance, operations, marketing and public relations for Merola—one of the world's most renowned young artist training programs. Kellogg currently serves as Executive Director for the Hylton Performing Arts Center in Manassas, Virginia where she was responsible for opening the community-based Center, completing a $50M capital campaign, in addition to raising $2M towards operating funds. Her achievements also include establishing the Center's first Executive Board, crafting a three-year strategic plan and organizing 125 performances in the Center's first season.
"On behalf of our entire organization, I am pleased to welcome Jean Kellogg to Merola and to our community," said Patrick Wilken. "I am confident that Merola will thrive under her leadership as she brings a wealth of experience and a demonstrated passion for opera and the performing arts."
"Adding this pivotal role to our already strong staff is a big step in the development of Merola's professional executive team—and will help ensure that Merola remains in the top ranks of the world's finest young artist training programs." said Board Chairman, Jayne Davis.
"I am honored to be chosen as the first Executive Director of the Merola Opera Program," said Kellogg. "In addition to the thrill of working with Merola's talented young artists, I am especially excited about working in partnership with everyone at the Merola organization—from the board, faculty and staff to the thousands of committed members. Their tireless energy and leadership of this extraordinary organization has resulted in a truly exceptional training program that has benefited so many gifted young singers for more than half a century."
Ms. Kellogg's previous positions include Director of Education for Lyric Opera of Chicago, Dean of the Levine School of Music in Washington, D.C., and Artistic Administrator for Greater Miami Opera (now Florida Grand Opera). In addition, she is a professional singer, coach accompanist and opera lecturer. She holds a Bachelor's degree in piano performance from Florida State University and continued her studies at Westminster Choir College, earning a Masters Degree in Piano Accompaniment.