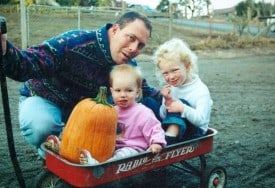 Winemaker James MacPhail is joining The Hess Collection of Napa in a move described as "a coming together of two families," bringing along his MacPhail Family Wines while continuing his work as the founding winemaker for
Sequana Vineyards.
The Hess Collection will acquire the MacPhail Family Wines brand, as well as existing inventory, and winemaker MacPhail will continue to be the hands-on winemaker for both Sequana Vineyards and MacPhail Family Wines.
"While working with the team at The Hess Collection to build Sequana Vineyards, I developed a solid appreciation of our shared ideals and commitment to Pinot Noir," explained MacPhail. "This 'union' allows me to focus on what I love to do best, which is simply crafting limited production Pinot Noir from exceptional appellations, continuing our exploration of the finest Pinot Noir vineyards."
Gary Bulger, president of The Hess Collection, said MacPhail Family Wines complements and builds on the success that Sequana Vineyards has enjoyed since its first vintage in 2007. "We have long considered James to be a part of our extended family, and we welcome the opportunity to enhance and enrich our relationship." Bulger said no changes are planned with either winery.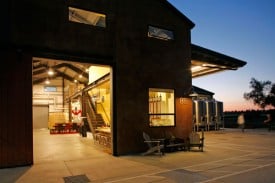 MacPhail Family Wines was founded in 2002 with a "sole passion to handcraft Pinot Noir from premier Sonoma and Anderson Valley/Mendocino appellations." Sequana Vineyards, with a debut vintage in 2007, focuses on cool-climate growing regions, principally Green Valley of the Russian River Valley and the Santa Lucia Highlands, in Monterey. Both projects have received notable acclaim from wine reviewers and the wine trade alike.
MacPhail produces 4,000 cases annually, while Sequana produces about 11,000 cases each year.
Sequana Vineyards wines range in price from $32 to $50, with MacPhail Family Wines offerings at $40 to $60..
No financial terms were disclosed.