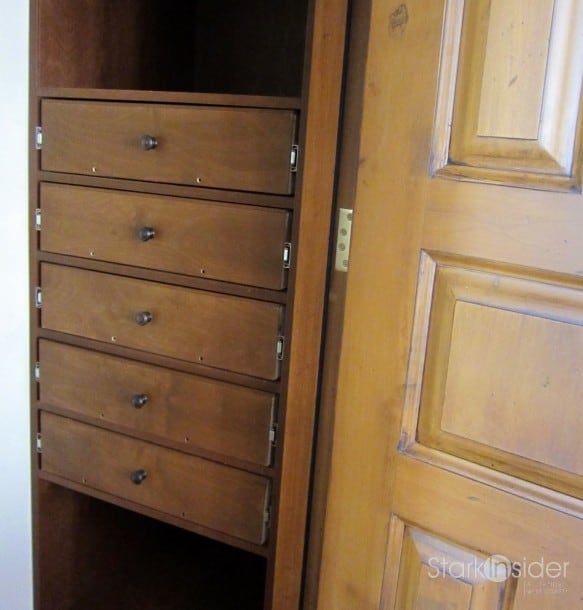 One of the unique qualities of our Loreto Bay Nueva Chica model is the kitchen island, an invaluable component of our great room. It allows me to work and still remain social with folks hanging out in the dining or living room area. The other particular quality is a sizable pantry area for storing canned goods, Cliff bars and whatever else may strike my fancy. Up until yesterday, this pantry area was nothing more than a mini room.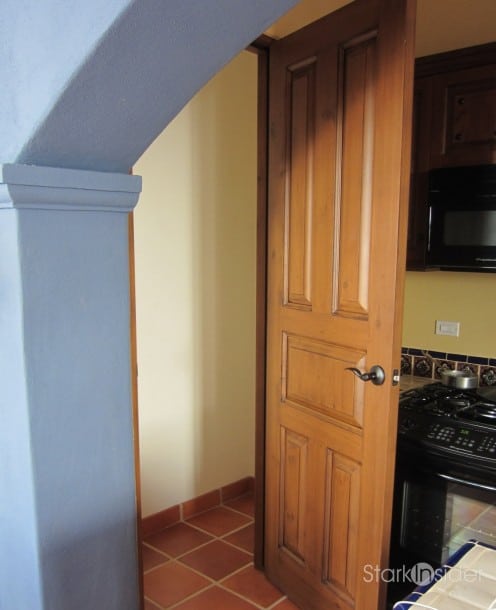 Inspired by what Tracy P. had done to her Nueva Chica home (Yes, one of the fun things to do in Loreto Bay is to check out other homes of the same model to get design ideas.), I decided to call in Geoff W. of USG Contruction who did her shelves to take a look at my sad pantry area.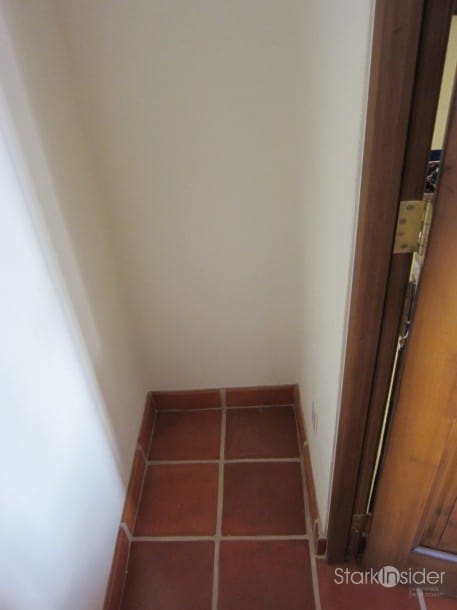 Geoff, with sun baked skin and a mane of curly pepper-colored hair, does not look like someone you brainstorm pantry design ideas with. Yet, in front of my blank canvas of a pantry, he started to spout out fabulous ideas of what I could do with the area. I finally fell in love with the idea of having a set of full extension drawers and shelves for storing larger items. Once we agreed on the design, Geoff made a simple sketch and the deal was sealed.
Having heard his ideas about the pantry, I started to take him around the rest of the home and point to various area such as the laundry area, armoire, and tower to get other ideas he may have on storage. The brainstorming, I am sure, will lead to many future endeavors.
Yesterday was the exciting day when our pantry unit was delivered. After a bit of a challenge getting the enormous cabinet unit navigated into our pantry and settled, the unit looks like it has always been there.
I was extremely pleased with results. This morning, when I entered the great room, I made a b-line for the pantry, swung the door open, and admired my storage unit.