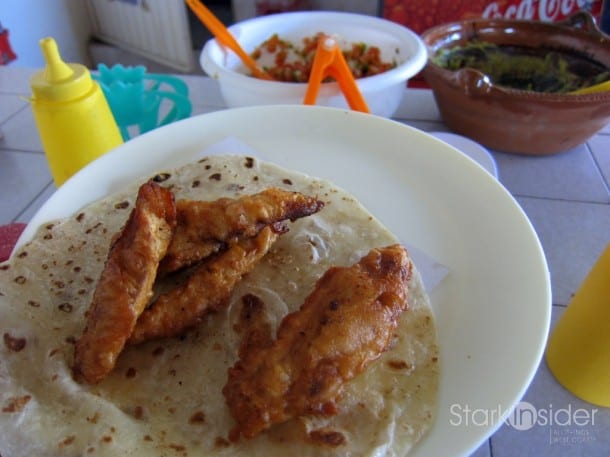 After an incredibly demanding and rigorous first half of the year leading the launch of the Adobe Digital Enterprise Platform, I knew of only one place that would force rest and relaxation.
Escaping to my little "Casa del Lagarto Azul" in Loreto, Baja California Sur would be the only chance my bohemian side could wrestle my body from the type A character that has possessed it and which was needed to lead an aggressive and successful launch.
I landed at Loreto International Airport on Thursday afternoon. Yet it is today, seated at a bar surrounded with big bowls of guacamole, salsa, shredded lettuce and enticing green and red sauces, that I knew I had arrived. El Rey del Taco (King of Taco) is a local favorite lunch spot serving a variety of tacos made fresh as you watch. I was tipped off by another patron that their fish tacos are some of the best in Loreto.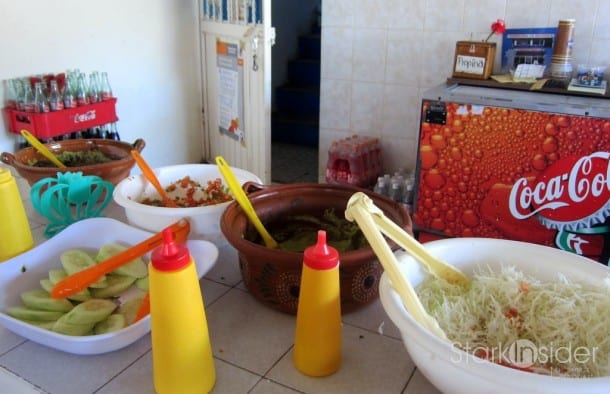 After Clint and I received our orders of fish tacos, we settled into building our tacos. I piled mine high with salsa (love fresh tomatoes) and generously slathered my fish in the guacamole, shredded lettuce and a cautious drizzle of green and red sauces. Clint, loving his dishes hot, made a b-line for the red and green sauces.
The fish tacos at El Rey Del Taco are fit for a king, but don't  require a king's ransom. My order of 2 fish tacos and a bottle of Diet Coke came to 60 pesos (just over $5 US). What's not to love?