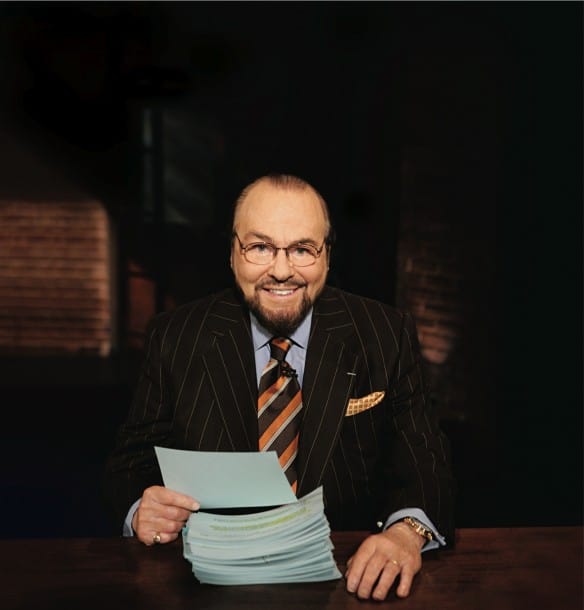 San Francisco Symphony has announced that James Lipton of Bravo's Inside the Actor's Studio will host an evening of music from popular and classic movies performed by the San Francisco Symphony Friday, July 29 at 8 p.m. at Davies Symphony Hall in San Francisco. Lipton will be onstage with the Orchestra to speak about the films the music is drawn from, the role music plays in movies, and will share personal anecdotes and experiences about his work with various film directors, actors, and composers whose works are on the program.
The Orchestra, led by conductor Michael Francis, will perform selections from John Williams' music from Jurassic Park, Jaws, Catch Me If You Can, Schindler's List, Harry Potter, and E.T., Danny Elfman's music from Spiderman, Bernard Herrmann's music from Hitchcock's North by Northwest, Nino Rota's music from The Godfather, and others.
Lipton brings extensive experience as an actor, writer, producer, director, and lyricist. He has hosted the television show Inside the Actor's Studio for seventeen years, interviewing actors, directors, and stars with a depth of knowledge, insight and careful research without equal on television. Prior to his tenure as host, he was writer and executive producer for many NBC television specials, including the first Presidential concert ever televised (Jimmy Carter's Inaugural Ball), twelve Bob Hope birthday specials, and The Road to China, the first entertainment program broadcast in the United States from China. He also adapted his own book, Mirrors, into a TV movie about his experiences in the world of dance, and wrote the story and teleplay for Copacabana for NBC television.
Lipton has also worked off the small screen, having written the book and lyrics to two musicals, Nowhere to Go but Up and Sherry!. In 2005, he produced a cast album of Sherry! starring Bernadette Peters, Nathan Lane, Carol Burnett and Mike Myers. In addition to Mirrors, Lipton wrote the non-fiction work An Exaltation of Larks, a collection of collective nouns, both real and invented by Lipton, which has been in print since 1968. Lipton has made recurring appearances on TV shows including Late Night with Conan O'Brien, Arrested Development, According to Jim, and as a voice actor in the animated features Igor and Bolt. He appeared in LG's Give it a Ponder campaign against cyber-bullying.
MUSIC FROM THE MOVIES WITH THE SAN FRANCISCO SYMPHONY

Friday, July 29 at 8 pm
Davies Symphony Hall
201 Van Ness Avenue, San Francisco

Michael Francis conductor
James Lipton host
San Francisco Symphony

John Williams Music from Jurassic Park, Jaws, Catch Me If You Can, Schindler's List, Harry Potter, E.T.
Korngold Music from The Sea Hawk
Herrmann Theme from North By Northwest
Jarre Overture from Lawrence of Arabia
Rota Music from The Godfather
Kamen Overture from Robin Hood, Prince of Thieves
Danny Elfman Music from Spiderman