Collectors take note! San Francisco's 42nd Street Moon fund-raising auction includes an unusual and very special Broadway Kissing Booth — a must for any collector of Broadway Memorabilia. For this unique offering, a framed photo is matched with a lipstick impression "kiss" and autograph of a major Broadway star. The starting bid on each of these is $50. This is just one example of several items now up for bid as part of an annual fund-raising celebration. Proceeds benefit the theatre.
Founded in 1993, 42nd Street Moon is one of the first of the now increasingly popular "musical revival companies" and has presented over 100 concert versions or intimately produced musicals.
The silent auction that will take place during 42nd Street Moon's annual fundraiser Scandals, Follies & A Bowl of Cherries on Monday, June 20 at the Alcazar Theatre, is now also offered online from today through June 18.
Participating award-winners who donated items include Klea Blackhurst – Multi-MACC award winning actress cabaret star; Liz Callaway – Emmy Award and Tony Nomination (Baby); Ann Hampton Callaway – Tony Nomination (Swing!); Cady Huffman – Tony Award (The Producers); Judy Kaye – Tony Award (Phantom of the Opera); Rebecca Luker – Three Tony Nominations (Show Boat, Mary Poppins, The Music Man); Marni Nixon – Voice-over lead vocals for three of the greatest movie musicals (The King and I, West Side Story, My Fair Lady); Faith Prince – Tony Award (Guys and Dolls); Lillias White – Tony Award (The Life); and Karen Ziemba – Tony Award (Contact).
* All auction items, including The Broadway Kissing Booth, may be found online here.
Scandals, Follies & A Bowl of Cherries celebrates a lost American art form for Moon's annual fundraiser on Monday June 20: The Great Broadway Revue. The magical evening will focus on this unique subset of the American Musical Theatre – by turn brash and sentimental, gaudy and elegant.
The greatest songwriters contributed their best tunes and playwrights their wittiest sketches to these revues that dazzled audiences throughout the 1920s, 30s and 40s. Cole Porter, George and Ira Gershwin, Richard Rodgers and Lorenz Hart, Noel Coward, Irving Berlin, Harold Arlen and many other contributors to these revues will be celebrated with songs like "The Birth of the Blues," "Mad About the Boy," "I've Been to a Marvelous Party," "Dancing in the Dark," just to name a few.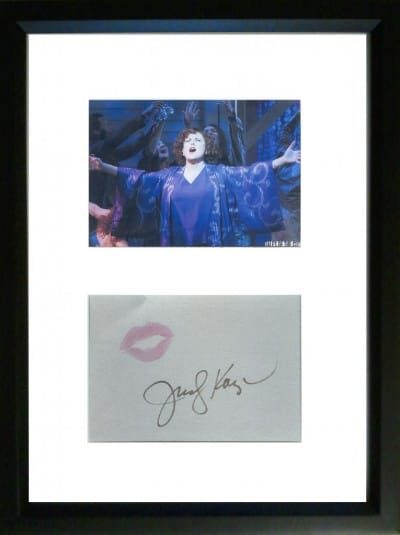 The evening will feature 42nd Street Moon performers including Founding Artistic Directors Greg MacKellan and Stephanie Rhoads, with Dave Dobrusky, Caroline Altman, Kathleen Antonia, Bill Fahrner, Zachary Franczak, Alexandra Kaprilian, Darlene Popovic, Sharon Rietkerk and Jonathan Shue.
Festivities at the Alcazar Theatre begin at 5:30 pm with a reception and silent auction, followed by the performance at 7 pm. All proceeds will help 42nd Street Moon continue to preserve and present lesser known musical works by the masters of the American Musical Theatre. The theatre is located at 650 Geary Street in San Francisco. Tickets are priced at $100 ($75 tax deductible).