Bears rule at Bern, the capital of Switzerland.
Bear replicas can be seen all over town; flapping in the breeze on colorful flags, realistic, life-sized sculptures guarding gates or as small, golden bears circling fountains and clock towers. Even Toblerone honors the city mascot by producing a variety of chocolate bears for your nibbling pleasure. So it 's no big surprise that the main tourist attraction is The Bärengraben (Bear Pit) which has housed live bears since the 16th century. Located on the bank of the Aare River, this bear- friendly park is equally beloved by the locals who turn out in droves to coo over twin cubs, Urs and Berna.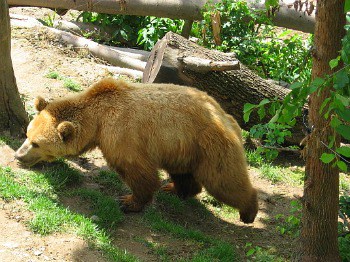 This distinctly medieval town, which has been recognized as a UNESCO Cultural World Heritage Site since 1983, also offers beautifully preserved sandstone buildings lining broad, cobblestone streets, historic towers and the longest covered shopping arcade in the world, six kilometers of shopaholic bliss.
Checking in
-Located next to the House of Parliament (don't miss the outdoor water display made up of 26 fountains) is the magnificent five-star Bellevue Palace.

Fresh from a well-deserved facelift, the sophisticated,   modernized rooms blend seamlessly with the original carved Corinthian columns and ornate stained-glass ceiling. Many of the large suites showcase dramatic Alpine views, as does the state-of-the art roof-top fitness center. To taste Swiss food at its finest, make reservations at the hotel's renowned GaultMillau restaurant, La Terrasse, where your trendy "amuse bouche" consists of an iPad hooked-up to a webcam in the kitchen, so you might pick up some new culinary moves while watching Chef Gregor Zimmermann prepare your dinner.
Tip: If you're in the witness protection program or just a little paranoid, the palatial suites on the third floor (where many dignitaries stay) are outfitted with bullet -proof glass.
-For slightly more affordable accommodations, head to the sassy, four-star Allegro Bern, just a hop across the river. Enjoy the peaceful park-like surroundings, perfect for joggers. Choose room views overlooking either historic old-town or the Bernese Alps. Trendy, casual-chic accommodations include many thoughtful touches such as beautifully appointed bathrooms with heated floors, complimentary bike rentals, even a Davidoff cigar lounge. The winter garden Restaurant Giardino offers tasty, seasonal Italian food presented with flair. For example, in asparagus season they feature a special menu devoted to the stalk.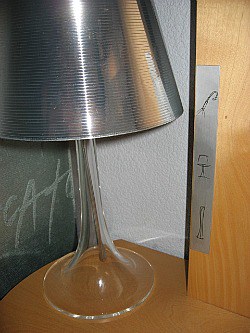 Culture time
-Local home boy, Paul Klee's, most important works are housed in "three waves" at the Zentrum Paul Klee, a futuristic museum designed by celebrated architect Renzo Piano.
-Everything you ever wanted to know about Einstein can be learned at the fascinating Albert Einstein Museum offering animation films, experiments and a virtual journey through the cosmos. Follow up with a visit to his home (open to the public) to see first-hand where he developed his famous formula E=mc² .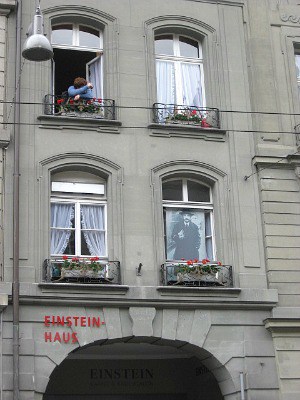 – The Museum of Communication's permanent collections cover People and their Media: The history of telecommunications, As Time Goes Byte: Computing and Digital Culture, and Imagery that Sticks: The World of Stamps. The hands-on exhibits provide hours of fun for kids of all ages. Particularly noteworthy are their clever temporary exhibits, such as the upcoming "Rumors".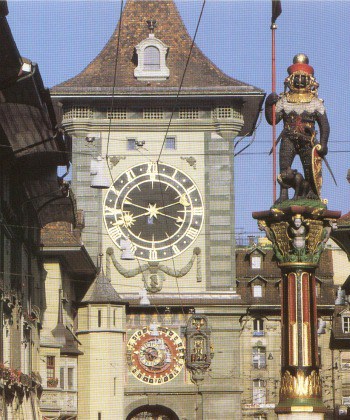 -Zytglogge, "The Clock Tower" a true masterpiece of medieval clock making from the 13th century, has served as a prison, guard tower and center of urban life. Not content to merely chime hourly, it's a complete mini-performance featuring a golden cockerel which crows three times, revolving bears, a man who turns the hour glass, and a court jester strikes his bells and kicks his legs when the cock crows.  I highly recommend our Bern tourism guide, Ursula Arregger, who held us spellbound with historic tales and explanations.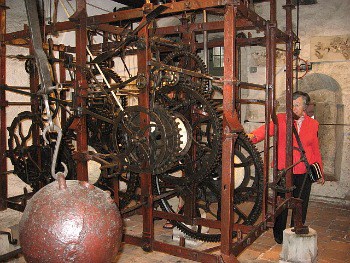 Shop the Market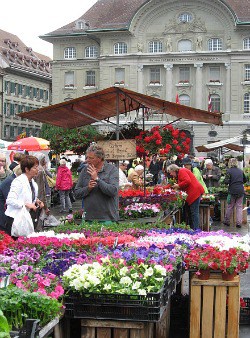 On Tuesdays and Saturdays, the linked squares of Bundesplatz, Bärenplatz and Waisenhausplatz morphs into a colorful sprawl of farm-fresh fruits, vegetables, flowers, and cheese. Search out the Jumi stall for some incredible regional cheese. For five generations the Glauser family has been following traditional cheese-making techniques using milk from simmentaler cows. Ask for a sample of their distinctive "belperknolle" dried cream cheese which is coated with herbs and black pepper.
Tip: If you ask nicely, they will run the cheese over to the charcuterie stall to have them shrink-wrap your cheese (makes it easier to hide in your suitcase!)
Eat, Drink and be Merry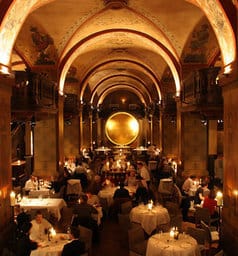 Built in the early 1700's, Bern's sandstone Kornhaus was originally used for storing grain.  It's more about the ambiance than the pricey Mediterranean-inspired cuisine, so stop in the lounge for an after-dinner drink which you can enjoy under churchlike, vaulted ceilings, surrounded by magnificent Münger fresco paintings.
At Schwellenmätteli you can either dine inside the minimalist-decorated dining room with panoramic window views or try for a seat on the outdoor terrace which floats above the River Aare. Have a drink at the lively bar which was formerly a bowling alley. Their extravagant Sunday brunch should not be missed.
Getting around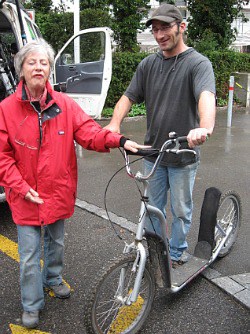 The center of Bern is easily navigated on foot but if you're down for some real fun try the grown-up kick-scooters, with bicycle sized wheels and specially-equipped brakes that let you really zip down the hills.