In Silicon Valley we hear a lot about technology innovation. But what about… tea innovation? Husband-and-wife entrepreneurs Lawrence Lai and Ann Lee are bringing their artistan teas to San Francisco.
Kettle Whistle, a new concept in afternoon tea that pairs the world-class oolong teas of Naivetea with the culinary artistry of Tell Tale Preserve Company in a distinctive setting, will make its debut on Saturday, June 25, in the Burritt Room at the Crescent Hotel. The "pop-up" tea service will be held in different locations around the Bay Area each month, showcasing Naivetea's artisan teas and pastry creations.
The menu for each Kettle Whistle tea will feature an array of Naivetea's hot and iced, premium Taiwanese oolong loose-leaf teas, expertly paired with three flights of Tell Tale Preserve Company's cutting-edge savory and sweet pastry creations.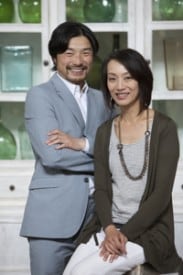 Founded in 2009, Naivetea is the only company in the United States to focus specifically on Taiwanese oolong teas. The company works exclusively with the finest small-production tea farmers in Taiwan's renowned tea-growing regions to procure the highest quality tea possible, many of which are otherwise only available in Taiwan and China.
The Naivetea line includes a range of 18 pure oolong teas from different regions in Taiwan, which boast an array of natural flavors and aromas such as sweet, floral, fruity, roasted wood and caramel.
Also in the Naivetea family are a selection of teas infused with fruits and flowers, such as lychee, peach and lavender. Unlike many commercially-infused teas, which are simply "sprayed" with the flavor, Naivetea's are infused the traditional way, by allowing the tea to actually absorb the flavors naturally from the raw ingredients after the fermentation process.
San Francisco 'Kettle Whistle' Event Information
The first Kettle Whistle is on Saturday, June 25, at the Burritt Room in the Crescent Hotel, 417 Stockton Street, San Francisco, with seatings at 1 p.m. and 3:30 p.m.  The three-flight, prix fixe menu is $55 per person, exclusive of tax and gratuity. Space is limited. For more information and to make reservations (recommended) email telltalepreserveco or call 415-643-4894. Future Kettle Whistle dates and locations will be announced online at www.telltalepreserveco.com and via the Facebook pages for Naivetea and Tell Tale Preserve Co.
Kettle Whistle Menu

June 25, 2011 at The Burritt Room, Crescent Hotel, San Francisco

good afternoon |
cucumber granité, shaved marcona almond, mint

one | iced peach oolong

heirloom tomato sablé, lemon and lardo Iberico de Bellota
bánh mì financier
salmon rillettes, seaweed brioche
apricot, young celery, burrata, olive oil cracker

two | hot dong ding oolong

petit scones
crumpets
preserves & clotted cream

three | hot shan lin shi oolong

strawberries, yogurt sablé, granola
rhubarb-olive oil layer cake
milk chocolate-oolong bon bon
meyer lemon-hazelnut petit gateaux
chocolate fondant, raspberry

for the morning after |
damn good granola and Wen Shan Bao Zhong oolong

(menu subject to change)