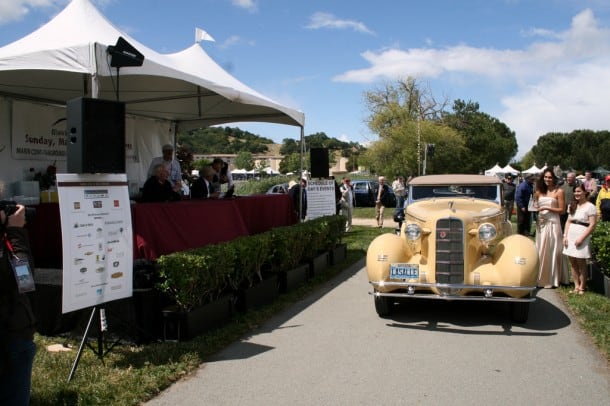 More than 5,000 car enthusiasts came out this past Sunday for the third annual Marin Sonoma Concours d'Elegance to see an historic array of more than 140 automotive industry jewels: from tiny micro-cars built for one to a Maharajah's tiger-hunting Torpedo complete with antique guns, from the latest high-performance models the MacLaren and Gatto to famous race and pace cars from 100 years of The Indianapolis 500.
Vintage trailers, including a refurbished 1948 Wee Wind Airstream owned by James Hetfield of the rock band Metallica, plus classic wooden boats were also on view.
Vehicles in 19 classes were judged by automotive experts and enthusiasts. Two Best of Show trophies were awarded by the judges. A 1938 Delahaye Model 145 Coupe, owned by Peter and Merle Mullin of Los Angeles, won the Concours d'Sport award. And a 1934 LaSalle Series 350 convertible, the style leader of its day, owned by Jason and Ben Solomon of Novato, took home Best of Show – Concours d'Elegance.
The eagerly awaited 2012 McLaren MP4-12C English sports car, touted by the industry as a competitor to the high-performance category ruled by Ferrari and Lamborghini, was unveiled at the show and drew a steady crowd of on-lookers.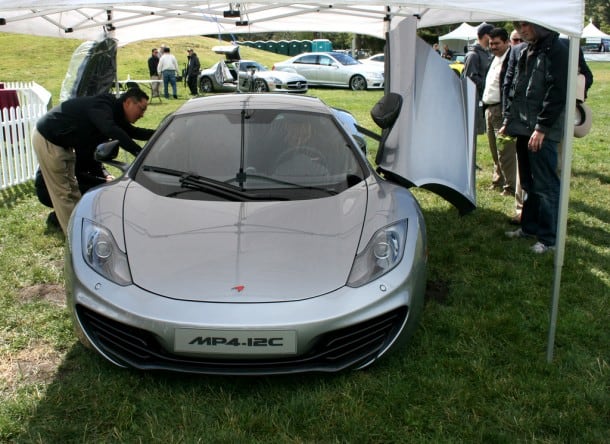 Proceeds from the event once again benefit the non-profit healthcare provider, Hospice By The Bay, which serves Marin, San Francisco, Northern San Mateo and Sonoma counties. We haven't yet received word on the amount raised this year, but will update this article as soon as we find out.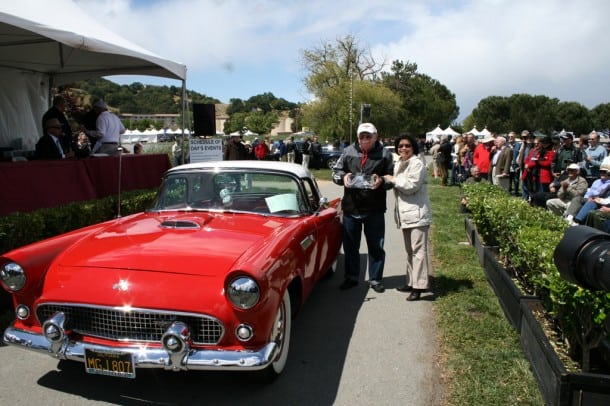 Photo credit: Kris Montgomery, Hospice By The Bay.