Guest post by Bob Jamison.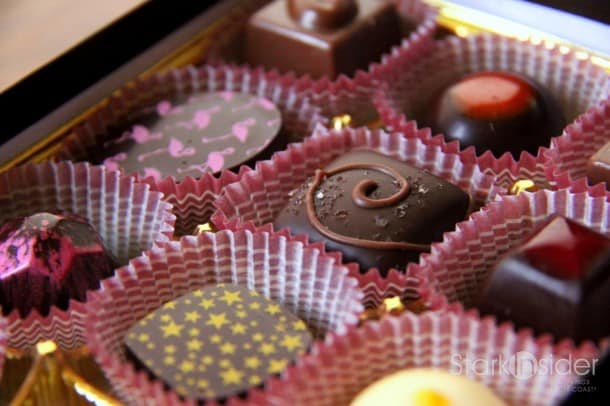 If you are addicted to Cacao or simply wanted to sample a wide range of chocolate products last weekend the Taste TV Chocolate Salon definitely fit the bill. At the 5th Annual event hosted in San Francisco at the Fort Mason Center both national heavy weights in the Chocolate Industry, local favorites, and up-and-coming chocolate businesses allowed guests to sample their sweet and not so sweet chocolates and truffles.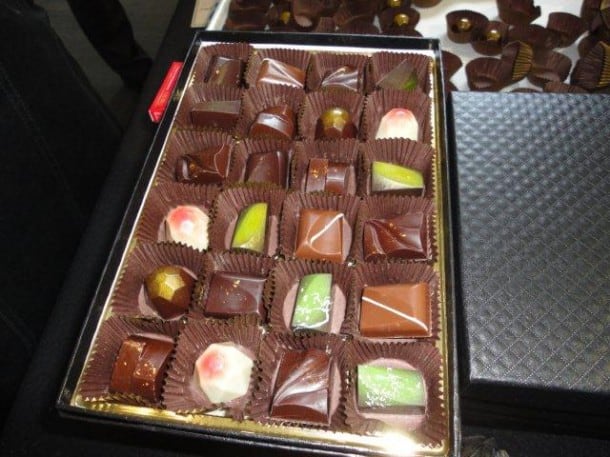 The line at William Dean was justifiably long and the Ghirardelli table was often crowded, but most of the guests were likely already well familiar with their products before coming to the salon. Amongst the 76 vendors at the event, there were many hidden treasures waiting to tempt the taste buds.
I enjoyed discovering chocolate artists right here in the Bay Area that are producing great products locally and with a flare for the palate. These small businesses range from those that are better marketed and those that are on the rise such as Burlingame's Guittard, boutique vendors such as Saratoga Chocolates located just outside the Silicon Valley, and Vice who tempts people to come enjoy one of the most common sins we all indulge in. and enjoy chocolate at the Jack London Square Farmer's Market on Sundays.
The event was not only a food tasting event but also an educational event.
The chocolatiers were more than eager to personally show off their fine treats as well as explain more about how cacao is harvested all the way until it is made into the brilliantly packaged pieces we procure at our local markets.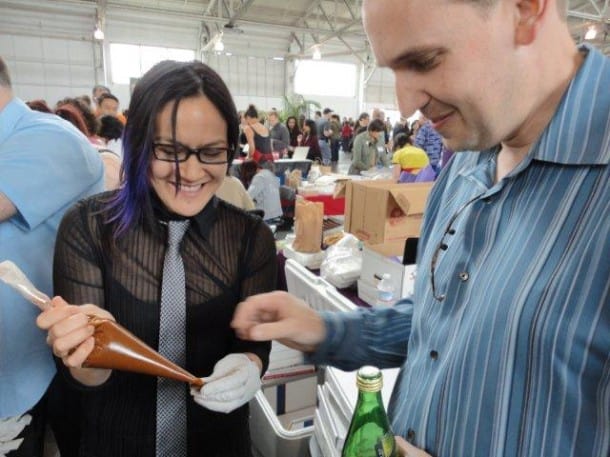 Guittard had a nice showcase of 4 chocolates with the same cacao ratio but used beans from around the world such as Madagascar, Ecuador, Venezuela and Colombia that could be tasted side-by-side to compare the regions where the cacao was harvested.
A new addition at this years Chocolate Salon was a demo pavilion where chefs and wine experts presented on a variety of topics including wine and chocolate pairing and successfully working with chocolate in cooking. TV hosts Andrea Zimmer and Leslie Sbrocco conducted a fascinating session on pairing not only red wines but also white wines with chocolate and other decadent combinations.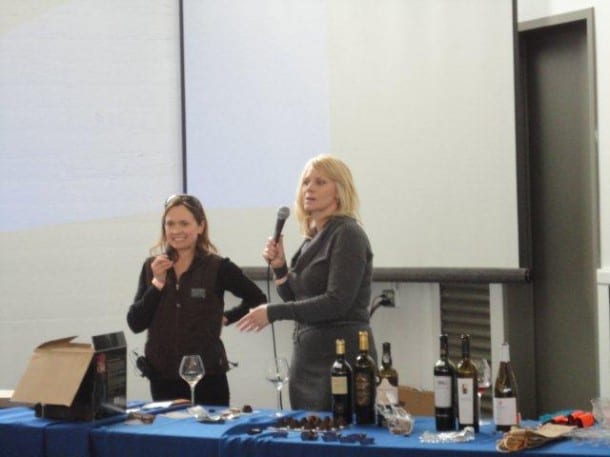 In addition to tasting various samples of chocolate vendors were also offering toffee, marshmallows, wine, and high end spirits such as Väd vodka.
I was hoping that there would be more variety of chocolate confections such as more truffles and possibly pastries or cakes, however it was heavily focused on the raw chocolate. Even for someone like me who can easily eat an entire box of truffles in one sitting, the amount of pure chocolate I consumed was a bit overwhelming about half way through the event. It was nice to take a break with a glass of local wine and listen to a presentation in the demo area before going back for more!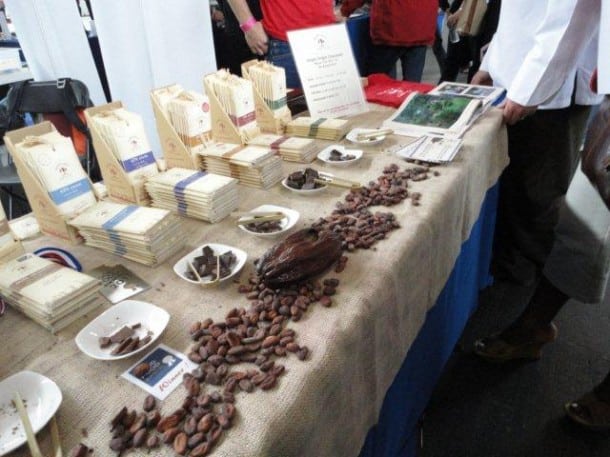 For those of you that still have that chocolate sweet tooth follow @ChocolateSalon to find out more about upcoming chocolate events including the hopeful 6th Annual event next year.