Guest post by Bob Jamison.
A tastefully good time was had by all at this year's annual 2011 Toast of the Town featuring 500 wines from around the world and over 35 local restaurants. Covering geographic regions as far as South Africa, Portugal, Australia, Oregon and those closer to home such as California's Lake County, Monterey, Livermore, and of course Napa and Sonoma Counties participants got a broad range of wines from throughout the world. Set amidst the ornately beautiful San Francisco City Hall this was one classy event not to be missed.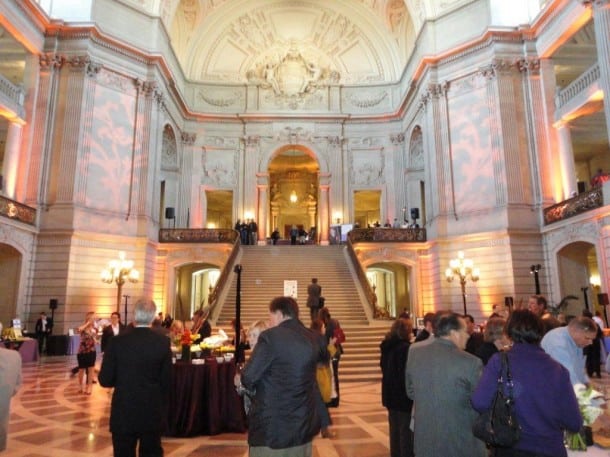 Sponsored by the Wine Enthusiast, the world's ambassadors of wine tasting and appreciation, this event packed in the zest, palate, and backdrop for a truly flavorful evening. The 5 city event kicked off in San Francisco last week and continues to visit other sophisticated cities throughout America including New York, Washington DC, Chicago, and concluding in September with Miami.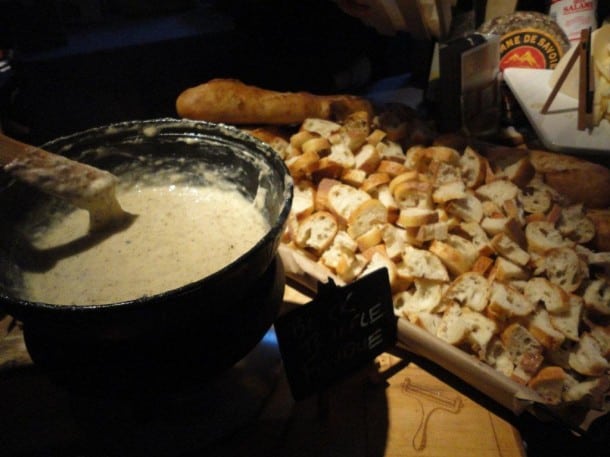 As the crowd rolled in and the wine started flowing, the beat of the Jazzaholics modern jazz trio kicked the event off with elegance. The food and wine pairings were unforgettable as the cities best restaurants were intermingled among all the winery tables.
Where else can you pair a fabulous Joseph Phelps 2006 Insignia with Jack and Jason's Double Chocolate Pancakes and Lucero Olive Oil Company's olive oil ice cream sundaes topped with flavored olive oils?
Or perhaps would you be so lucky to try the delightful blend of Gewürztraminer, Chardonnay, and Pinot Grigio by The Wine Sisterhood's PromisQous with a Pulled BBQ Chicken over Pesto Grits by 1300 on Fillmore?
Cheese also was provided throughout the exhibits including this tasty Truffle Fondue from San Francisco's Cheese Plus. The Smoked White Sturgeon with Ginger-Meyer Lemon Marmalade & Avocado Brioche by Yosemite's Ahwahnee Restaurant  were snapped up by patrons faster than they can make bring them out and made me want to sign up for the upcoming Vintner's Dinners later this year.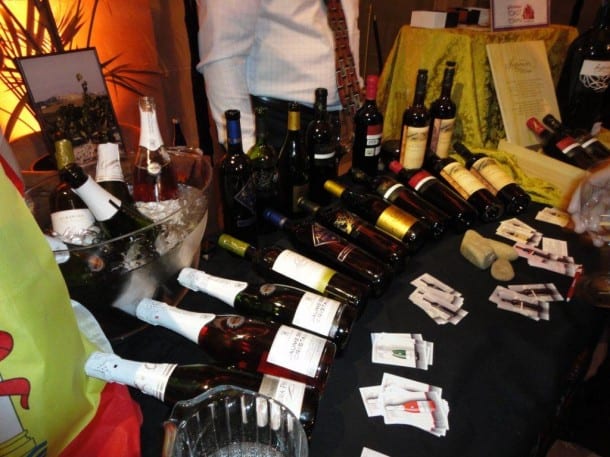 It was also an opportunity to speak with wine enthusiasts, winery representatives and even some winemakers about their wines and the industry. For example the expectations of the winemakers about the local Napa 2010 harvest due to the rain patterns we experienced last year ranged from pessimism to seized opportunities. For those that picked their grapes early and crush with a 24 or 26 brix it could be a great year and things are looking quite good. Other companies commented that things were rushed to avoid disaster and some mentioned that it won't be the best year but hey, isn't that why we track vintages in the first place?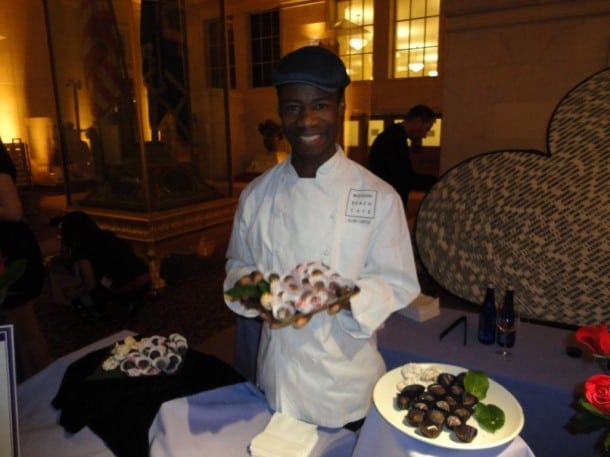 After making your rounds through the 2 main halls, the rotunda, and the balcony… if you're still standing and have room in your tummy, the Mission Beach Café table was not to be missed. Local Executive Pastry Chef Alan Carter was presenting their delectable Chocolate Truffles and as they say there's always room for chocolate! Similar to the winemakers the chefs were also out with their delectable samplings offering insight into new ingredients such as local chocolates or edible ferns from the East Coast.
As the evening winded down in style and grace, 500 wines and 35+ restaurants later, we toasted Wine Enthusiast and the city of San Francisco for bringing us The Toast of the Town 2011. Make sure and follow WineEnthusiast on Twitter with hashtag #TOTT and check back on Stark Insider for information about Toast of the Town 2012 and other great wine, food and art venues.
Here's to good food and great wine!