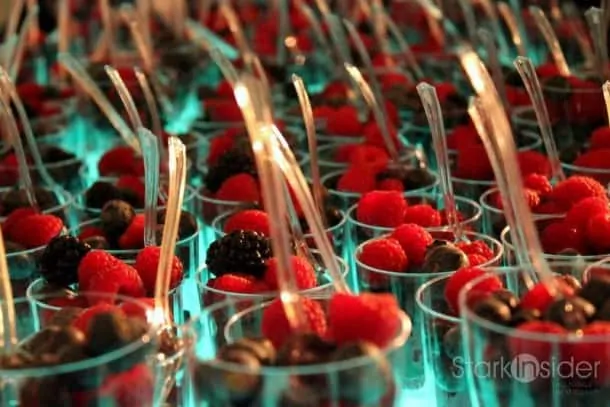 Greetings from Central Coast! We're on location for the 2011 Pebble Beach Food & Wine, the country's finest epicurean event, which opens tonight and runs through Sunday. Gourmet foods, premium wines, spectacular views… what's not to love?
Every year the event draws foodies and those seeking out good times by the Pacific Ocean and the Carmel area here along the coast. Although I'm not much of a golfer (but you should see me paint!) I hear the courses here aren't too bad either. Just a rumor, I might need to confirm that.
One thing I know for sure, the food here is outrageously good. It's the place to be my friends, and I'm taking one for the team yet again by hitting the ground to see what's what. Stark Insider is on location. Clint has parked the truck with the satellite up-link, and has the crew ready for some amazing action shots. Well, okay, it's really his "trusty" T2i and some elbow grease.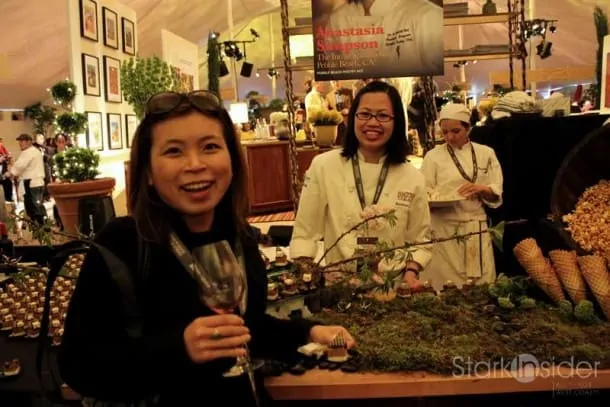 What to expect here in 2011?
First of all, the star attraction: Chefs. And a lot of them (75 in total)! Too many to list here, but chances are your favorites will be serving up wonderful dishes and holding cooking demonstrations. Big names include Thomas Keller (French Laundry), Michael Chiarello (Bottega), Iron Chef Masaharu Morimoto, Jacques Pépin, Guy Fieri, Tyler Florence, Ken Frank (La Toque), Nancy Oakes (Boulevard) … need I go on? To say this is a star-studded line-up would be the understatement of the year.
There's also, of course, wine- being able to experiment with pairings and flavors is a real fun pursuit here at PBFW. There's over 250 wineries, again too many to list. A few of my favorite pairings: champagne and suhi, and chardonnay and oysters. I hope to be able to sample some.
If you want a 60 second glimpse at the event, take a look at this Stark Insider TV segment. Warning: MAY INDUCE HUNGER!
Hope to see you here!
Loni