Organizers have announced that due to strong demand, two additional performances have been added to the San Jose stop of Michael Jackson the Immortal World Tour at HP Pavilion at San Jose.
The new performances are Saturday, January 14 and Sunday, January 15, 2012 which are in addition to the previously announced performance on Friday, January 13, 2012.
Cirque du Soleil also announced that Greg Phillinganes, one of Michael Jackson's key creative collaborators on some of his most memorable tours and albums, has joined the tour's creative team as music director, providing an unparalleled depth of knowledge of Michael's music and the live Michael Jackson experience. Phillinganes was music director for Michael's Bad and Dangerous tours and worked on such iconic albums as Off The Wall, Thriller, Bad, Dangerous, Invincible, and the latest release Michael.
Kevin Antunes, one of the industry's top musical designers, will join creative team as musical designer and will also team with Phillinganes to work on the score for this landmark production. Antunes has worked directly for Madonna, Justin Timberlake and *NSYNC, and has performed with artists such as Janet Jackson, Timbaland, Britney Spears, Aerosmith, Mary J Blige, Alicia Keys, Taylor Swift, Snoop Dogg and Christina Aguilera, among others.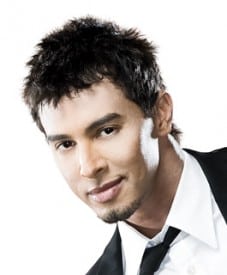 Written and directed by Jamie King, the production will combine Michael Jackson music and choreography with Cirque du Soleil creativity to give fans worldwide a unique view into the spirit, passion and heart of the artistic genius who forever transformed global pop culture.
Aimed at lifelong fans as well as those experiencing Michael's creative genius for the first time, the show will reportedly capture the essence, soul and inspiration of the King of Pop, celebrating a legacy that continues to transcend generations.
Related – Stark Insider TV:

Backstage at HP Pavilion for Quidam by Cirque du Soleil
The show takes place in a fantastical realm where we discover Michael's inspirational Giving Tree—the wellspring of his creativity. The secrets of Michael's inner world are unlocked—his love of music and dance, fairy tale and magic, and the fragile beauty of nature.
The underpinnings are Michael Jackson's powerful, inspirational music and lyrics—the driving force behind the show—brought to life with extraordinary power and breathless intensity. The performances will likely underscore Michael's global messages of love, peace and unity.
Michael Jackson the Immortal World Tour

Starting Monday, May 2 at 12pm, tickets will be available at www or by calling 408-287-9200.

Tickets range from $50 to $250 each. Groups of 20 and more can get a 10% discount by calling 408-977-4723.