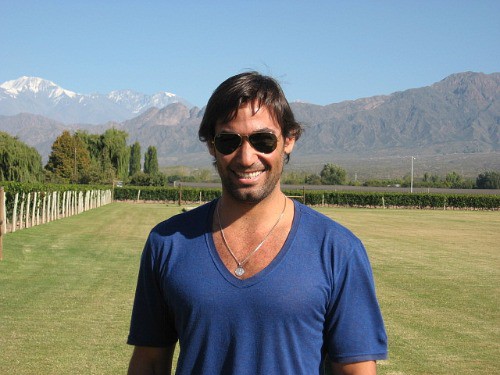 My shrieks of delight reverberated throughout South America, when I opened my invitation to the renowned Masters of Food & Wine World Tour 2011 in Mendoza, Argentina. My last visit to Mendoza was15 years ago, when I had enjoyed an all too brief love affair with their lush Malbecs, which at the time were almost impossible to buy in the states.
I had also attended "The Masters" a few times at the Park Hyatt Carmel Highlands, where this gastronomical event began in 1986.  But The Masters of Food & Wine done South American-style offerd a whole new spin on culinary decadence. The exciting news it that this is only the first base of an epicurean home run. It will be bases loaded this year since the Park Hyatt will also be hosting The Masters in Washington D.C., Zurich and Shanghai. Each city will gather distinguished chefs and sommeliers that will produce a series of dinners, tastings, classes and local field trips.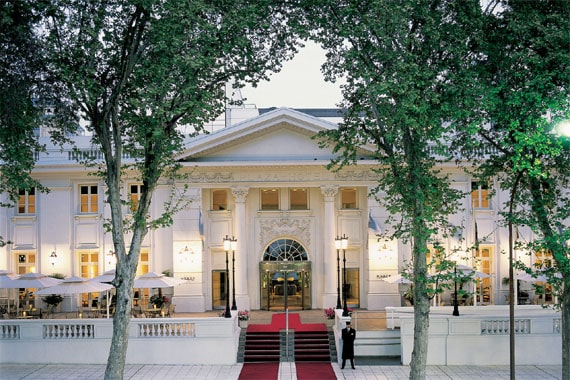 Park Hyatt Mendoza
After a long international flight you couldn't ask for a more soothing environment for recharging than Mendoza's elegant Park Hyatt Hotel. The sleek, minimalist décor offers maximum comfort with a cloud-like feathery bed, anoversized marble bathroom outfitted with luxurious crystal washbasins, local artwork tastefully scattered throughout, a casino, swimming pool, spa and a state-of-the-art gym, for those so inclined. Their signature restaurant, Bistro M, has been recognized repeatedly by Wine Spectator with their "Award of Excellence".
After a dreamy olive oil massage followed by a dreamless nap, I was completely reenergized and getting a little hungry. What followed was a whirlwind of extravagant meals held in various wineries featuring luxurious foodstuffs such as truffles, caviar, fish from the Amazon and flavorful organic beef, all perfectly paired with the finest local wines.
Tasting our way through the countryside
A sampling of the wineries include: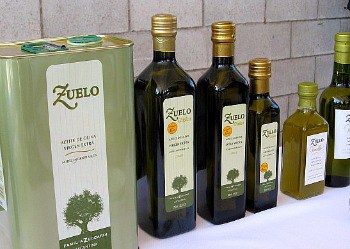 Familia Zuccardi-known for their rich, fruity, generously oaked Tempranillo. They offer a fun-filled roster of winery tours from bikes to fourtrack followed by a picnic in the garden. The family also produces some exceptional olive oil.
Trapiche-the largest producer of wine in Argentina and a major exporter to the U.S.
Rutini Wines -where we enjoyed their wines uniquely paired with Amazonian fish salad and guinea fowl prepared by Chef Rodrigo Oliveira from Brazil.
Bodega Catena Zapata -last year Wine Enthusiast magazine named them top New World Winery. Laura Catena, who commutes between her job as a San Francisco emergency room doctor and president of the winery recently released a fascinating insider's guide, Vino Argentino that explains everything you ever want to know about Argentine wines. Obviously, the woman never sleeps.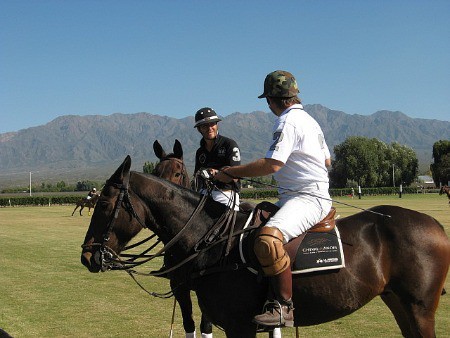 Cheval des Andes- the final event was held at this gorgeous Chandon property, where we were sipped champagne and nibbled delish chorizo and shrimp empanadas made by Chef Juan Pablo Lolza (from Mexico) while we watched an exhilarating  polo match.
My most memorable events: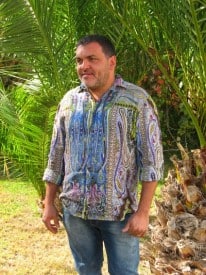 One of the major highlights had nothing to do with food– although the pastries prepared by Chef Andrew Shotts were most delectable. It was a tour of La Alboroza, "where happiness lives", the home of Argentine contemporary artist, Sergio Roggerone. This local architect turned painter has created an environment filled with spiritual canvases and wildly creative new pieces re-fashioned from the antiques he and his wife collect. He recently purchased a confessional that he will be recycling into closets. Stay tuned since they will soon be opening a boutique hotel in this stunning oasis of art.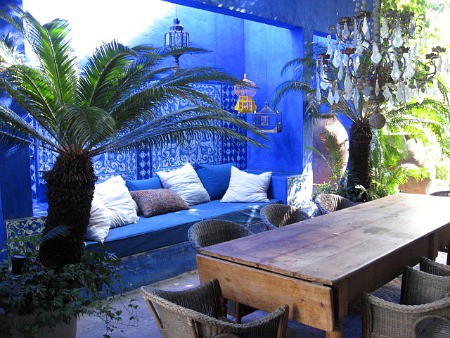 My fave meal was the dinner held at the Trapiche. This  immense, hauntingly beautiful winery was still barely large enough to contain the exuberance and talent of twin chefs Nicola and Fabrizio Carro (of Quattro Gastronomia Italiana fame in the U.S.) who served an ethereal eggplant dish, a spring-fresh scallop and asparagus risotto followed by a succulent Barolo braised beef dish. Like magic, during the middle of service, one-by one the wait staff put down their plates, and started singing as they slowly walked to center of the room, where the whole group performed Traviotta and some Argentine folk songs. A truly incredible experience!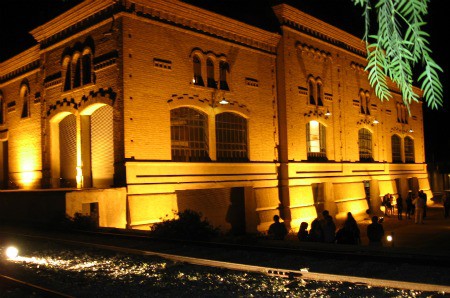 For reservations and more details on the hotel packages for the final three Masters of Food & Wine events, (June 2-5, 2011), Zurich, Switzerland, (September 27-30, 2011) and Shanghai, China (November 22-26, 2011) or to reserve your spot in Mendoza for 2012, visit www.mastersfoodandwine.com or call +1 800 778 7477.
Thanks to Park Hyatt Masters of Food & Wine for sponsoring this trip.
When you go:
•    FYI: When you enter the country they charge you $140. When I asked, rather indignantly, why the hefty charge, the immigration agent informed me that the US charges them the same amount, so guess it's fair play.