No longer content to be a mere pit stop en route to Asheville or Charlotte the unique town of Shelby, North Carolina the "City of Pleasant Living" is poised to become a full-fledged weekend destination spot.
Liver Mush is a misnomer
You've gotta love a town that hosts an annual Liver Mush Exposition. Liver Mush, aka "poor boy's pâté" is made up of pig liver, head, a hint of snout, cornmeal and spices. Shelby began celebrating this local delicacy in 1987, when the Cleveland County Commissioners and the Shelby City Council passed resolutions proclaiming that " liver mush is the most delicious, most economical and most versatile of meats."
On a recent press trip exploring the Mountain Culture and Arts of Shelby, Cleveland County and Asheville, North Carolina, our first stop was the quintessential Southern Town Square of Shelby.
Our intrepid group of hungry travel writers and tour operators bravely entered the Shelby Cafe located in Uptown Shelby, (another funny little quirk here is that they only have an Uptown– no Downtown!) where moments later we were happily scarfing down plates of liver mush in every conceivable guise…fried plain, topped with mustard and/or grape jelly, crumbled into eggs and grits, etc.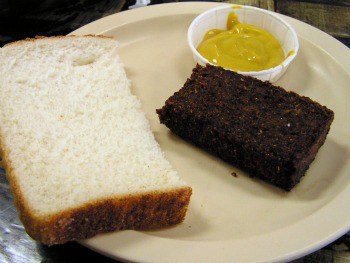 It actually doesn't taste livery at all and it certainly isn't mushy. More like a light, tasty meatloaf with a bit of crunch to it. We enthusiastically debated the merits of each, but the biggest thumbs up was awarded to the "Mayors Special" which is a soft pita stuffed with scrambled eggs, cheese and liver mush accented with a swipe of mayo. Totally yummers!
If you'd to see my reaction to our liver mush tasting, it made the evening news!
Burgeoning Music Scene
When The State Theatre first opened its doors in 1939, this beautifully appointed small–town movie theater was heralded as "an Art Deco gem". Unfortunately, bad times took their toll and the theater went dark for the next three decades.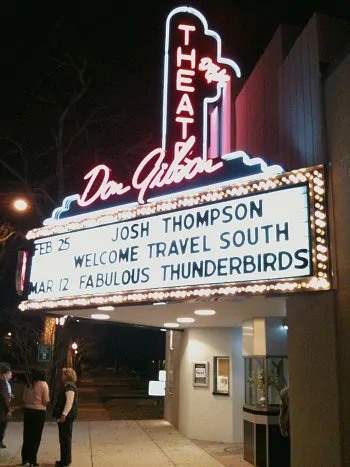 Happily, this Deco jewel has been lovingly renovated back to its former splendor and reopened last November, as the Don Gibson Theatre, an intimate 404 seat performance hall featuring state-of-the-art sound, lighting and projection. The acoustics are so good that many of the singers choose to perform unplugged.
The theater was named after country music icon, Don Gibson, who grew up in Shelby and used to strum his guitar during lunch breaks while working at the local textile mill. This talented composer wrote both mega-hits, "I Can't Stop Loving You" and "Oh Lonesome Me" on the same afternoon.
That night we had tickets to hear country singer, Josh Thompson, whom I had never heard of before but figured he must be pretty popular because the show was completely sold out. Before taking my seat I asked a few of the ticketholders sipping drinks around the bar, who he was. Their answers were various forms of , "I don't have a clue."  Confused, I went over to one of the organizers and asked why all these folks would come to a performance of someone they didn't even know and she replied, "Oh, they love a good time and we're the only game in town, God bless."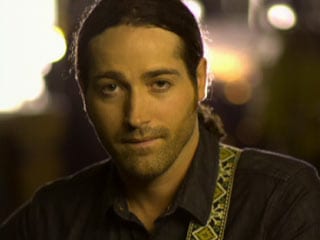 (Josh turned out to be a hunky country singer who unapologetically belted out lyrics like "When it comes to forgiveness, God ain't no quitter…" which had the locals up and out of their seats for a sing along.)
Upcoming Museum will make Earl Scruggs a household name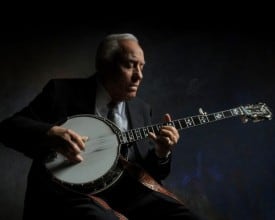 A block or so from the Don Gibson Theatre, brings you to the old county courthouse, site of a new music museum, The Earl Scruggs Center: Music and Stories of the Carolina Foothills. Another musical native of Cleveland County, Earl  started pickin' his banjo when he was just four years old, already developing his unique 3 –finger style, so town folk weren't too surprised that he became a bluegrass legend credited with revolutionizing and popularizing the banjo.
We saw a short video of what the museum will look like when finished and even though I'm not a big banjo-fan (I never even heard of Scruggs before) the plans for museum look phenomenal. It will not only celebrate one of the most accomplished banjo players of our time, but will educate visitors on the rich cultural and musical heritage of the Carolina Foothills. Due to open in late December (although they may hold off until January, 2012, for Scruggs birthday) plans are already in the making for one unforgettable party, where Scrugg's will be picking alongside his good friend, Steve Martin, and a bunch of other music legends.
Between the Rivers Wine Trail
An exciting new trio of wineries form the "Between the Rivers Wine Trail", named after a Native American Legend about an ongoing battle between the Catawba and Cherokee. They finally reached a settlement (over a glass of wine, perhaps?) that would make this lush, fertile land open to both tribes. All three wineries offer tours and $5.00 wine tastings, showcasing a variety of grapes and styles. Baker Buffalo Creek (where we tasted some exceptional chardonnays) and The Woodmill Winery both produce wines made from the native Muscadine grape, which has about 40 times more healthy antioxidants than any other grape. Although a little sweet for most Northerner's palates, if a glass of day staves off heart disease, stroke and signs of aging ( as touted in Woodmill's literature) I could be a convert.
Miscellaneous Meanderings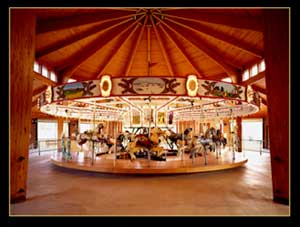 Save a few minutes to go visit Shelby City Park (which would make the perfect theater set  for  "Our Town")  to ride  the impeccably  restored 1920 Herschell-Spillman carrousel– the 34 colorful  wooden animals and two chariots are now in mint condition. Rail fans can hop aboard the miniature train authentically modeled after the real GM Electro-Motive Division F3 Streamliner for a few turns around the track. Each ride costs 50 cents.
Shelby, North Carolina

When you go:

Stay:

* The Holiday Inn Express in Shelby offers a convenient location, comfy beds, and plenty of hot chocolate chip cookies.

Eat:

* Shelby Café– for their infamous liver mush as well as some heart southern breakfasts

* Smoke on the Square– this beautifully renovated 1939 firehouse now offers "Soulful Southern Fare with Flare" low county cuisine. The shrimp and grits are scrumpy!

Shop:

*Cleveland County Arts Council– housed in the old post office, offers the best local arts and crafts. The exhibit showing during our visit was the 16 Annual Earth Treasures Pottery Show & Sale, which had some striking pottery at very reasonable prices.