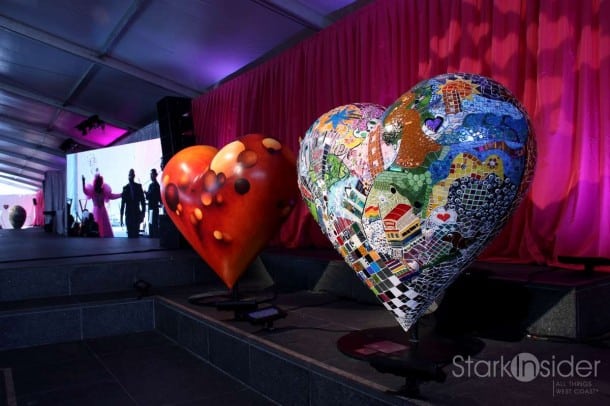 Here's some heart-warming news. Organizers have announced that the 6th annual Heroes & Hearts Luncheon and Hearts After Dark raised over $1.5 million this year. The money raised at both events enables San Francisco General Hospital Foundation to help support life-enhancing programs at San Francisco General Hospital and Trauma Center.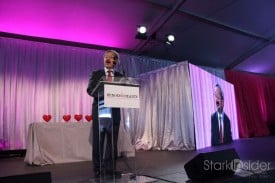 Stark Insider was on location at this year's event at Union Square and met up with Dr. Shannon Thyne, one of the four 2011 heroes, Jeremey Sutton, a heart artist ("Classic San Francisco") and Stephanie Bray, executive director of the SFGH Foundation – all seen here in this uplifting video segment. Also in attendance at the luncheon was San Francisco mayor Ed Lee. Even former mayor Willie Brown made an entertaining appearance as well.
"Asthma is a really common disease in children who live in urban settings," said Dr. Thyne, medical director for the Children's Health Center, SFGH. "All those programs at the hospital are based on the first-hand knowledge that these kids, after they come into trauma, actually need ongoing care."
One of the unique artistic aspects of the benefit are the beautiful "Hearts."
Each year around this time they can be spotted around Union Square. Each large heart is 5 feet tall and weighs approximately 400 pounds. The "tabletop" hearts (6) are 17″ tall and weigh approximately 25 pounds. Once again the results are stunning. Contributed by 14 artists in all, the pieces are vibrant, colorful and touching reminders of why "SFGH is the Heart of the City."
"The inspiration is hidden at the back of the heart." artist Jeremy Sutton explains to Loni. "I did a collage of scenes. Maltese Falcon. Vertigo. San Francisco. Waterfront. That represent how iconic this beautiful city is."
Since its founding in 1994, the San Francisco General Hospital Foundation has raised over $50 million, helping to directly impact nearly 100,000 patients each year.
SFGH Foundation executive director Stephanie Bray said, "We're so pleased to say that the funds we raise at this event go back to those programs 100%. We're just thrilled."
To help support the foundation and its mission, please visit sfghf.net.
Stark Insider On Location at Heroes & Hearts 2011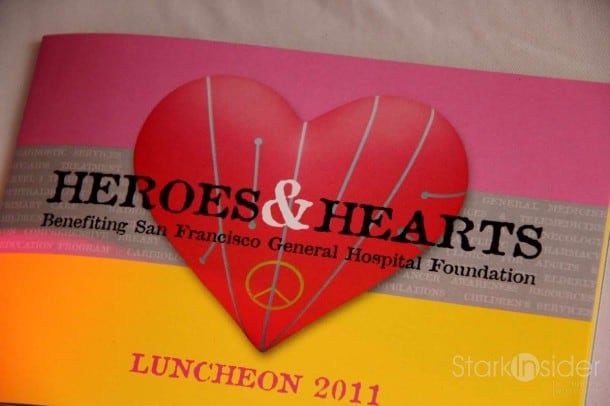 2011 Heroes

Judge Mary Morgan
Superior Court of California, County of San Francisco

Ms. Dewey Rosetti
Founder, Parents Education Network

Shannon Thyne, MD
Medical Director, Children's Health Center, SFGH

Mr. John Weidinger
Volunteer
San Francisco Education Fund at Cleveland Elementary School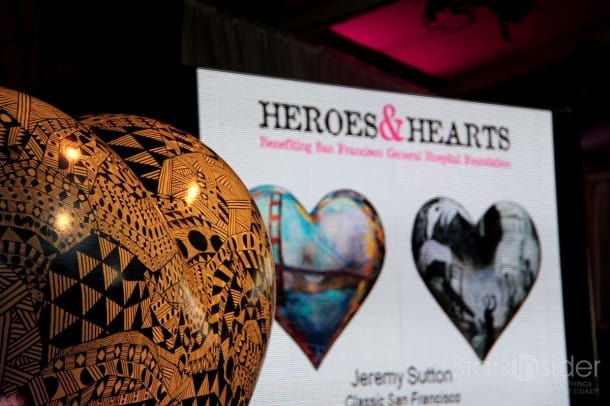 Large Hearts (5′ Tall, Approx. 400 Lbs.)

Julia Di Biasi "My Atlantis, My San Francisco"

Lawrence Noble – "There is No Try"

Hillary Pecis – Untitled

Precita Eyes – Muralists – "Celebrating the Heart of the City"

Andrew Schoultz – Untitled

Monika Steiner – "Chosen Ones"

Jeremy Sutton – "Classic San Francisco"

Daniel Tousignant – "Tree of Life"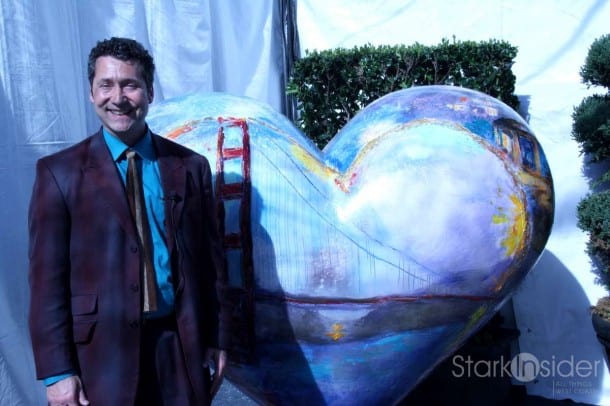 Table Top Hearts (17″ Tall, Approx. 25 Lbs.)

Linda Adreveno – "Love Lace"

Joan Elan Davis – "Beautiful Surprise"

May M. Dris – "Puzzled Heart"

Mark Paron – "Candy Crinkle"

Melanie Piech – "Advice from the Heart"

Julian Tomchin – "California Calico"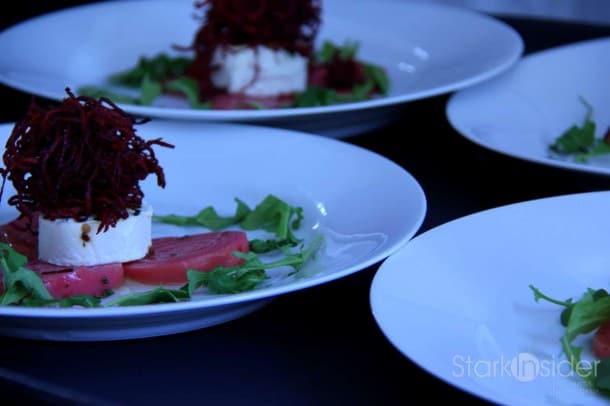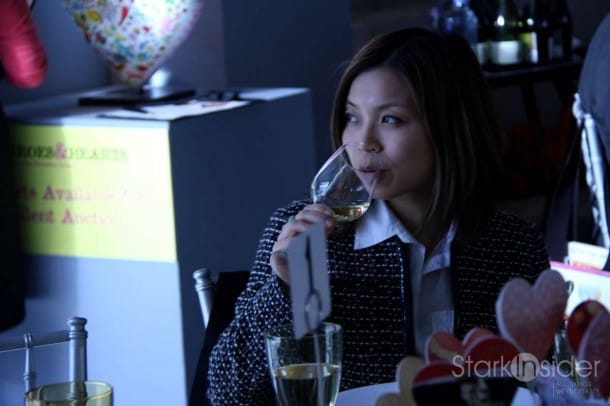 With Clinton Stark and Loni Kao Stark contributing from San Francisco.