Guest post by Pat Reardon.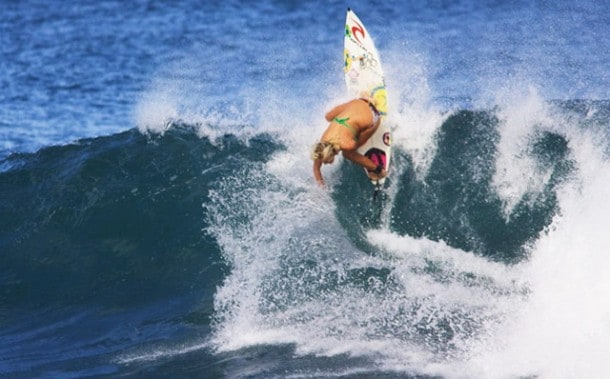 Cinequest 2011 concluded Saturday evening with a production true to the Festival's Maverick theme.
Soul Surfer is the incredible, true story of thirteen year old champion surfer Bethany Hamilton's (AnnaSophia Robb) inspiring recovery from a terrifying shark attack that took her left arm. Undaunted by this horrific tragedy, Bethany draws on her own indomitable spirit and her deep faith in God to fulfill her dream to become a world class professional surfer.
Filmed on location in Kauai and Oahu, Sean McNamara's production is full of stunning surf cinematography. These beautiful scenes capture Bethany's exceptional surfing skill as she performs her own stunt surfing in the picture.  Helen Hunt and Dennis Quaid add to the family-friendly feel of the film as Bethany's supportive and nurturing parents. This movie is an inspirational uplifting experience and a great choice for entire families to enjoy.
The closing night festivities continued after the film with award presentations to Bethany Hamilton as this year's winner of the "Life of a Maverick" Award and AnnaSophia Robb for this year's "Emerging Maverick" Award. Both were interviewed after the film. Bethany is a very unique individual, full of boundless optimism and love of life. She was enthusiastically received by the sold-out California Theater audience and seemed genuinely charmed and thrilled by her reception.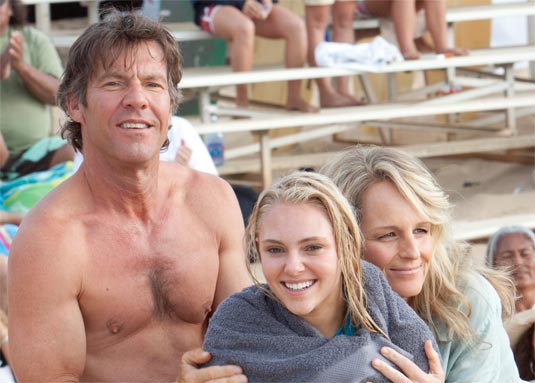 Soul Surfer

4 out of 5 stars
Where: Cinequest
Directed by: Sean McNamara
Written by: Sean McNamara, Deborah Schwartz, Douglas Schwartz and Michael Berk and Bethany Hamilton
Starring: AnnaSophia Robb, Dennis Quaid, Helen Hunt, Jeremy Sumpter, Kevin Sorbo, Craig T. Nelson, Carrie Underwood and Lorraine Nicholson
Opens in theaters: April 15, 2011