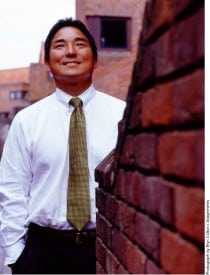 In Guy Kawasaki's latest work, Enchantment: The Art of Changing Hearts, Minds, and Actions, the marketing guru and Silicon Valley legend undertakes the challenge of guiding readers on how to transform situations and relationships by changing "hearts and minds and therefore actions" within personal and business contexts.
Although the title can seem cerebral and arguably "fluffy", Guy's ninth book suggests a very pragmatic, block-and-tackle approach. He outright lays out that his goal is to throw his observations and experiences on enchantment against the wall and the reader should adapt them, abandon ones that don't work and double down on winners.
Where Enchantment is light in primary research and the application of scientific method to statistically significant data sets, it makes up with Guy's practical advice on how to build a product or company in this evermore interactive and socially connected world through digital channels.
Enchantment starts rough with "How to Achieve Likability" and "How to Achieve Trustworthiness". I give kudos to Guy for even attempting to tackle these issues and risking the book sounding like a used car salesman. Although at times I thought the suggestions were cliche and corny, the overall message that enchantment must start on a very personal level is critical in this Web 2.0 world. People do not want to just connect to anonymous corporations and entities, they want to connect to the faces and people behind a company, this is the foundation of enchantment.
The most useful and strongest sections of the book are in the middle with "How to Prepare" and "How to Launch" which I found highly valuable with some of the important goals that I am trying to inspire and drive. The concept of a "launch" has transformed dramatically in the recent years with social media and Guy provides some well laid-out advice on how to successfully build excitement and engagement in a world where the "big bang" launch is passe.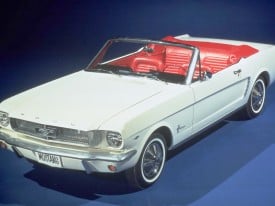 His notions of refocusing from a specific point in time to emphasizing that enchantment is a long-term investment and that enchantment builds over time are astute observations. I liked Guy's organization of technology into "push" and "pull", although I thought in this section of the book, he delves too much into specific technologies, rather than the best means by which to use them to exploit the characteristics of various categories of technologies. This latter point is important because everything is still moving at such a rapid pace that seeking out patterns of interaction and characteristics of technologies will be longer lasting than pointing out particular technologies.
The journey with Enchantment starts very personal, expands to building a business and, in the end, Guy intriguingly brings it back to a personal theme around how to enchant employees and bosses. Unlike the personal section earlier on, I found this section genuine and helpful. It gives candid advice that I think every employee and boss should read. It may also be at this point, the effects of Guy's enchantment techniques were starting to have its full effect on me.
Will Enchantment make it onto my bookshelf as an eternal classic? Probably not. However, in these times when customers are seeking a new level of engagement, Guy's Enchantment is worth a read for anyone looking to create conversation and interaction with their customers.
Enchantment: The Art of Changing Hearts, Minds, and Actions

by Guy Kawasaki
3.5 out of 5 stars
Page count: 224
Suggested retail price: $US 26.95
Year of first printing: 2011
ISBN: 9781591843795
How to Achieve Enchantment