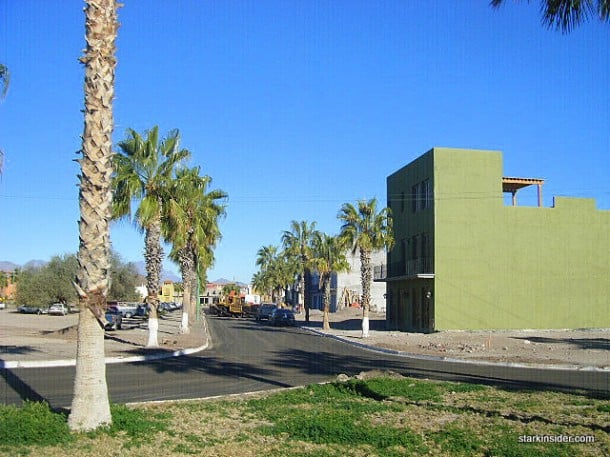 Returning from a wonderful stay at the Fairmont Château Laurier in Ottawa, Canada, I was excited to receive a note from our Loreto Bay property manager Dahir of Bahia Villa Vacations that we have freshly paved asphalt roads in front of our Loreto Bay casa!
For weeks now, photos have been appearing on the Club Loreto Bay website and in the CLB Facebook group of different sections of the paseo that was being paved by Homex. Homex, a reputable Mexican developer of residential and vacation communities, first started rebuilding the roads in the southern most part of the development. Then they jumped north to pave the areas connecting the newest part of the development.
There were no communication of Homex's complete plans, so Clint and I just held our breath and waited with patience and anticipation to see if they would finally pave the area in front of our home. Having bought into the development over 4 years ago, we have learned that nothing is certain until it has occurred.
Today, I am happy to say, we too have fresh new asphalt roads. Funny how such simple progress is so utterly, deliciously exciting. We'll be visiting our Loreto home again in mid March and this will be quite the milestone. It will be the first time we have all our utilities and a asphalt road (not a dirt road) outside our home.
If my life was a novel, perhaps this smooth asphalt road would signify that calmer waters are ahead for the Loreto Bay development. Dare we hope for landscaping?