Here's a great way to support the arts, and dream a little! For the third consecutive year, Yerba Buena Center for the Arts is sponsoring the Dream House raffle to raise funds to benefit the nonprofit's programs, including visual arts, performing arts, film/video programs and youth arts' education programs. The raffle has continued to be very successful each year, netting the organization more than $2.5 million while also awarding an equal amount to several hundred cash prize winners.
Each ticket costs $150.00 and only 40,000 tickets will be sold, making the odds of winning one in 100. Individuals may purchase as many tickets as they'd like and will also be eligible for Early Bird Drawings and Bonus Drawings, depending on when tickets are bought and how many. The deadline to purchase tickets is Friday, June 24, 2011.
"This raffle is not only a superb way for us to fundraise," said Kenneth Foster, YBCA's executive director. "But it also offers so many chances for participants to win fantastic prizes. As a vibrant nonprofit arts organization, we depend on these kinds of fundraisers so we can continue to support outstanding contemporary artists and our core programs."
For the third time former San Francisco mayor Willie L. Brown, Jr. will be the official spokesperson in the Dream House raffle public service announcements. "I'm delighted to assist any way I can for such a worthwhile organization," said Brown. "YBCA contributes so much to our wonderful city and community. And the odds are terrific – even better than the state lottery – so I'm all for that!"
San Francisco Dream House Luxury Home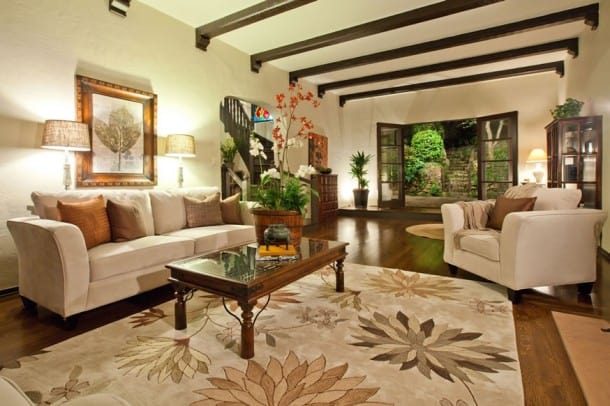 Featuring spectacular 270 degree panoramic views of downtown San Francisco, the Golden Gate Bridge, the Marin Headlands and the San Francisco Bay, this Twin Peaks-area, 4100 square-foot elegant Spanish-style home is a rare find and valued at $2.8 million. With four substantial bedrooms, three full baths/ two half-baths, an updated gourmet chef's kitchen, hardwood floors and even a private elevator, this beautifully designed residence has the charm of a bygone era with all of the amenities of new house. Situated on a quiet cul-de-sac street, the Dream House also has a fully landscaped terraced yard, attractive decks and patios throughout as well as a three-car garage.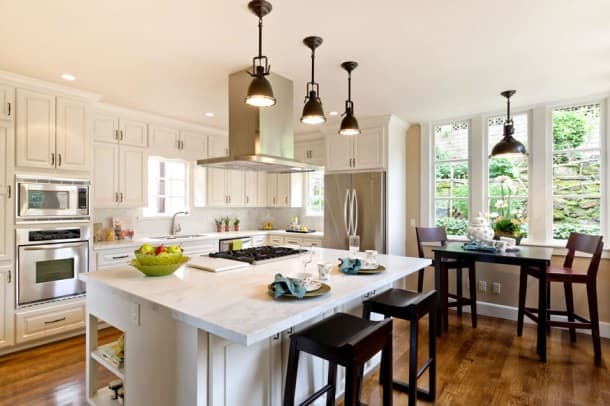 399 Other Cash Prizes
In addition to the Dream House Grand Prize, participants are also eligible to win one of 399 other cash prizes: 2nd prize: $25,000; 3rd prize: $10,000; 4th prize: $5,000; 5th prize: $2,000; prizes 6-10: $1,000 each; prizes 11-15: $500 each; prizes 16-400: $300 each. The Grand Prize Drawing will take place on Saturday, July 9, 2011 at 4 p.m. at Yerba Buena Center for the Arts. (Prize winners do not need to be present to win.)
Early Bird and Bonus Drawings
In addition to the Grand Prize Drawing, ticket buyers are also eligible for a number of other considerable prizes, including three Early Bird Drawings, a Multi-Ticket Drawing and a Refer-A-Friend Drawing. To be eligible for the Early Bird Drawings, ticket buyers must have purchased their tickets by specific dates:
Early Bird Drawing 1 entry deadline: Friday, April 1; drawing: Thursday, April 14
Early Bird Drawing 2 entry deadline: Friday, April 29; drawing: Thursday, May 12
Early Bird Drawing 3 entry deadline: Friday, May 22; drawing: Thursday, June 9
First, second and third cash prizes for Early Bird Drawings 1 and 2 are $25,000, $10,000 and $5,000 respectively, with the Early Bird Drawing 2 also awarding fourth and fifth cash prizes of $2,500 and $1,000 respectively. For the Early Bird Drawing 3, first and second cash prizes are $15,000 and $10,000 respectively, and third, fourth and fifth cash prizes each $1,000.
Anyone who purchases more than one Dream House raffle ticket will also be entered into the Multi-Ticket Drawing, with the first prize being a 2011 Toyota Prius or $25,000 cash; second prize a European vacation or $10,000 cash; third prize a Hawaiian vacation or $5,000 cash. (Ticket buyers will receive one entry for every additional raffle ticket purchased.) There's also a Refer-A-Friend Drawing for all ticket buyers who refer friends who purchase tickets. Friends just need to provide the ticket buyer's name when they purchase their own ticket(s), and there is no limit to how many times a referral can be entered. The winner will receive a 2011 Smart Car or $15,000 cash.
Beginning on Monday, February 28, tickets can be purchased by calling 1-800-870-7886 or by downloading an entry form at www.sfraffle.com, and faxing it to 415-325-5775. Filled out forms can also be dropped off or mailed to YBCA, 701 Mission Street, San Francisco, CA 94103. (Due to California statutory regulations charitable raffle tickets may not be sold or accepted over the Internet.) More information about the Dream House, including photos, floor plans and raffle details, can be found at www.sfraffle.com starting on February 28.