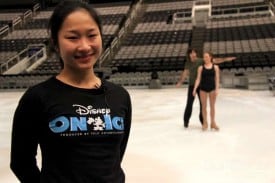 They say it can turn an ordinary day into an extraordinary one. Featuring a montage of more than 50 characters–including Mickey, Pluto, Goofy, and the gang from Toy Story–from 16 Disney stories they might be right about that. And let's not forget about that ice. For a town used to seeing their Sharks at the tank, it's quite a change-up to see Tinkerbell and pyro. And, no, I'm not talking about a Def Leppard reunion tour.
Let's Celebrate! is a high energy production that takes place on the ice and showcases the world's most popular events–from a Valentine's Day Royal Ball, featuring the Disney Princesses to a Mardis Gras celebration with Princess Tiana to Halloween with Jach Skillington and the Disney Villains.
Director Patty Vincent (a Canadian now living in California) said that they haven't done something like this before. "We're stepping outside the box," she says.
The show was in town at the HP Pavilion in San Jose over the weekend and is now headed up to Oakland arena before continuing across the country. Stark Insider was invited to visit with the cast during rehearsals and training. So we headed to the tank to learn about the hard work and training that takes place behind the scenes to bring that Disney magic to life.
The video here features figure skater Midori Sano who plays "Mulan" in the show. Her father won a bronze medal for Japan in the 1977 Worlds and not surprisingly inspired Midori to audition with Disney in Japan. "I just wanted to try, and I joined Disney in 2004," she explains. "My friends on the show are like family. We're always together and we laugh together."
The show tours nine months straight before the performers and crew get a break. Midori says sometimes it's hard, but the key to getting through it all and maintaining the right level of conditioning is to eat right. Shopping is also a welcome respite from the grueling schedule.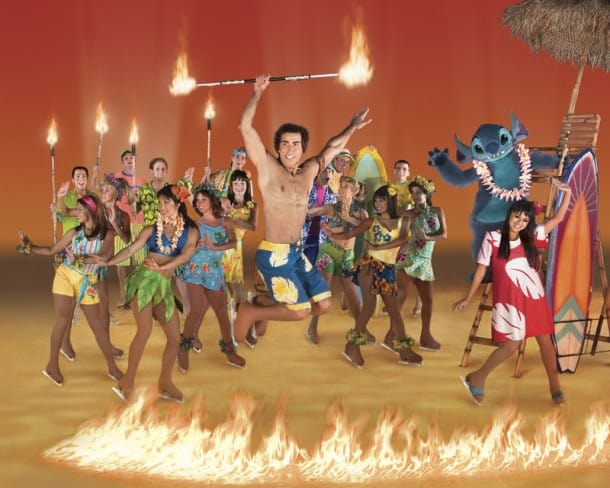 And her favorite part of the show?
"The finale! There's so many characters on the ice, and Tinkerbell shoots pyro … and everyone is smiling and happy."
Sounds like a welcome  prescription for family entertainment. Just be ready for plenty of audience participation… you never know when Mickey might need some help decorating, or when you might find yourself in the middle of a great big "Aloha!" at a Hawaiian luau.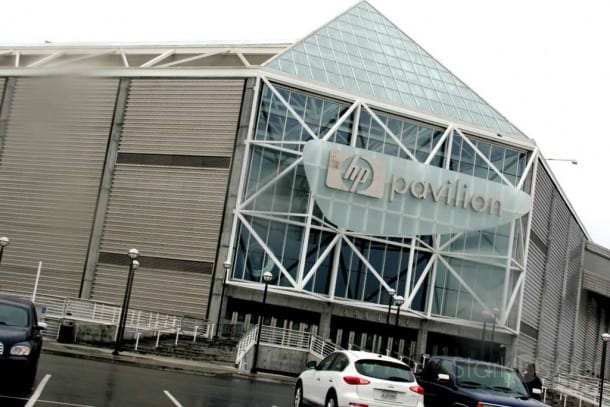 (With Clinton Stark contributing in San Jose)