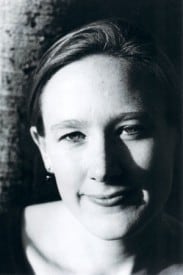 Playwright Sarah Ruhl and director Les Waters, the team behind Eurydice and In the Next Room (or the vibrator play), two shows steeped in longing, have turned their attention to a fresh translation of a masterpiece: Anton Chekhov's Three Sisters. Ruhl reportedly enlivens the classic with the same elegant understanding of intimacy that infused those earlier collaborations, while Waters and a cast of 14 delivers another sumptuous production.
Berkeley Rep Theater has announced that the West Coast premiere begins previews on the Rep's intimate Thrust Stage on April 8, opens April 13, and runs through May 22. The show is a co-production between Berkeley Rep, where Waters serves as associate artistic director, and Yale Repertory Theatre.
"There's nothing I love more than doing a new play in Berkeley," Ruhl remarks. "In this case it will be a new old play. The combination of Chekhov and Les Waters is thrilling to me. I wish the two of them could have communed together by the Black Sea. Instead, I am looking forward to their collaboration in the twenty-first century by the Pacific. I think Mr. Waters and Mr. Chekhov have in common the way they think of silence and structure and the very subtle emotional passage of human beings through the moments in their daily lives. How they see turbulence under calm passages, and humor in the midst of elegy."
"It is our responsibility as theatre artists to stage classics as if they're new plays and to give each new play the weight of a classic," Waters comments. "This production gives me an opportunity to do both – and it's wonderful to work with two of my favorite writers on the same show. Chekhov is a genius, and Three Sisters can rightfully be described as a masterpiece. Sarah Ruhl has done a beautiful job creating an adaptation that is contemporary, lean, and spare. This is one of my three favorite plays of all time, and I look forward to sharing it with our audience."
Three Sisters depicts an entire village of unlucky lovers struggling with the bittersweet distance between reality and dreams. Chekhov remains the most important dramatist in Russian history and one of the greatest playwrights of all time. His four final plays – The Cherry Orchard, The Seagull, Three Sisters, and Uncle Vanya – are considered masterpieces of modern drama. This new adaptation, based on a literal translation by Elise Thoron with Natalya Paramonova and Kristin Johnsen-Neshati, explores the intertwined mysteries of denial and hope.