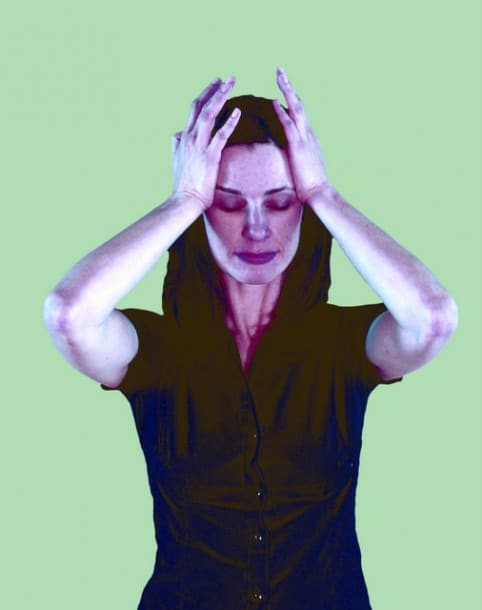 San Francisco's cutting-edge Cutting Ball Theater announced it will welcome spring with the Bay Area Premiere of Lady Grey (in ever lower light) and other plays by Will Eno, hailed by The New York Times as "a Samuel Beckett for the Jon Stewart generation."
In Lady Grey, a young woman relives a painful memory of show-and-tell in the classroom when she was a little girl. Intermission is a meta-theatrical wonder. Like looking in a mirror, the Cutting Ball audience watches another audience during the intermission of a mysterious play. Finally, in his brief time on the world's stage, Mr. Theatre lives out the seven ages of man in a playful manner that echoes Shakespeare as much as it does Beckett in Mr. Theatre Comes Home Different.
"Cutting Ball Theater is honored to produce the Bay Area Premieres of Will Eno's Lady Grey, Intermission, and Mr. Theatre Comes Home Different," says Cutting Ball Artistic Director Rob Melrose. "What makes Eno 'a Samuel Beckett for the Jon Stewart generation' is that he is so much of our time. Just as Beckett exploited the forms of slapstick comedy, vaudeville, and silent movies, Eno puts his profound ideas in the forms of stand-up comedy and the 24-hour news cycle. The fact that he is able to tackle such weighty themes in these forms is exactly what makes his work so surprising and catches us off guard. He is one of the most exciting playwrights alive today and having him in residence at Cutting Ball this March is an extraordinary treat."
Continues Melrose, "Cutting Ball prides itself on producing playwrights who push the boundaries of what theater can be. In these meta-theatrical plays, Eno looks at theater from many peculiar angles – from the view of a child doing show and tell, from the view of actors looking at the audience, and from the view of a character who embodies the very idea of theater itself. Lady Grey (in ever lower light) and other plays is a refreshing reminder of what makes this art form alive, vulnerable, comical, and mysterious."
Playwright Will Eno lives in New York. His play The Flu Season debuted at the Gate Theatre in London and won the Oppenheimer Award for the best New York debut by an American playwright in 2004. Thom Pain (based on nothing) ran for a year in New York and was a finalist for the 2005 Pulitzer Prize in Drama; it was produced by Cutting Ball Theater in 2009. Eno's collection of short plays Oh, the Humanity and other good intentions was produced at the Flea Theater in 2007, starring Marisa Tomei and Brian Hutchison. Tragedy: a tragedy received its U.S. premiere at Berkeley Repertory Theater in 2008; an excerpt of the play appeared in the June 2006 issue of Harper's Magazine. Eno's most recent play, Middletown, premiered at the Vineyard Theatre in New York in 2010 and will appear at Steppenwolf Theatre Company in Chicago in 2011; the play made Eno the first recipient of the inaugural Horton Foote Prize.
LADY GREY (in ever lower light) and other plays

By Will Eno

Directed by Rob Melrose

Featuring Danielle O'Hare, Galen Murphy-Hoffman, Gwyneth Richards, and David Sinaiko

Runs March 11-April 10

Cutting Ball Theater in residence at EXIT on Taylor (277 Taylor Street) in San Francisco.

For tickets ($15-50) and more information, the public may visit cuttingball.com or call 800-838-3006.
Photo: Rob Melrose.