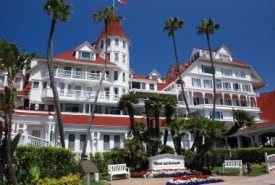 Last week I was taking my sister for a well-deserved spa getaway to Rancho la Puerta, recently rated the #1 destination spa in the world by Travel & Leisure. We were flying in from both sides of the country and meeting in San Diego for the short drive across the border to the spa. However, with all the recent weather craziness, she was worried about arriving on time. Since the point of our getaway was to De-stress, I suggested we come a few days early and chill someplace lovely in San Diego and do a little exploring.
While checking out hotels I read that the Hotel del Coronado had just been named the #1 Hotel in the U.S. by the readers of Celebrated Living, a luxury magazine for American Airlines. Cool … we have a theme.
When it first opened in 1888, the Hotel del Coronado was considered THE premier vacation and health destination. Fresh from a tastefully understated $150 million dollar face-lift it's looking better than ever ….well deserving of its National Historic Landmark designation in 1977. (Perhaps my two cents worth is not quite as prestigious, but after my sister and I stayed there last week it is now firmly entrenched as one of my Top 10 Fave Girlfriend-Getaway Hotels.)
The pristine white-washed wooden walls capped with fairytale red-shingled turrets zigzagging against the beachy-blue Pacific Ocean create a very upscale Gilligan's Island effect. The newly renovated rooms are still loaded with Victorian charm but discreetly offer all the "necessary" modern touches which all together make the "Del" an idyllic locale for your next Girlfriend Getaway.
The spectacular new spa/salon addition, with 21 treatment rooms tucked away in an underground oasis, assures that you and your galpals can all get pampered simultaneously.
* Insider Tip: You can't go wrong with any of their signature treatments, such as the Shell Coronado Massage or the Goddess of the Sea Body Wrap but for some yummy decadence, book the "That's S'moré" massage package that includes beachfront s'mores and champagne. Or Mimosa Monday's when discounted treatments include a muffin and Mimosa.
Culinary Compound
A wide variety of in-house eateries mean you never have to step foot off property for a succulent meal (or for much else since the Del offers a wide variety of recreation, ranging from biking, surfing, boating, sun bathing pool or beachside and some top-notch shopping.)
* Insider Tip: The Spreckels candy store offers sweeties galore in darling red, white and black packaging perfect for "just thinking of you" gifts to take home.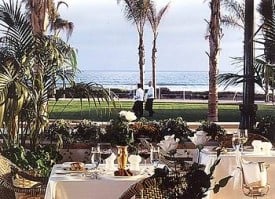 Our fave dining spots were Sheerwater's for their bountiful breakfast buffet. Whether you dine inside or al fresco overlooking the beach, don't miss the scrumptious savory soufflés (loved the spinach, onion and cheese variety) assorted island fruit, breakfast meats and eggs, biscuits and gravy and I just dare you to try and choose between their freshly baked pastries,whole-grainy muffins and steaming hot cinnamon rolls (no worries, you can work off the cals in the fully equipped gym or during a complimentary spinning, Zumba, Pilates or Yoga class).
Don't leave without experiencing a dinner at 1500 Ocean, The Del's signature restaurant, offering sparkling fresh Southland Coastal Cuisine, a superb wine list and that billion dollar ocean view. Chef de Cuisine Brian Sinnott works closely with local farmers and producers to ensure fresh from the garden, land and sea offerings guaranteed to tantalize the palate. There's even a tranquil little fruit, veggie and herb garden nestled in front of the spa, where we saw buckets of lettuce and cauliflower taking their last breath before appearing on our salad plate later that evening.
* Sidebar: HUGE kudos to the management team. The entire staff, from the smiling young woman who greeted us the front desk (and promptly took care of all my special requests, like switching out the down bedding to hypoallergenic) to our housekeeper, who always left us extra water, to every one of our restaurant servers, provided some of the most helpful, gracious, downright sweet service I've ever received. Thank you.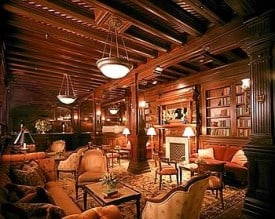 Just right for those in between times or when you just want a fun, light meal, the trendy Eno Wine Room offers the holy trinity of culinary indulgences: perfectly paired Wine, Cheese and Chocolates!
Cheese Flights are served with Membrillo, Spanish Marcona almonds and Bread & Cie Breads and arrive as beautifully arranged as a Flemish still-life painting. The fanciful offerings change often but keep an eye out for "The Blues Brothers" and "The Roaming Goats". Charcuterie selections and a variety of olives round out your nibbles.
* Insider Tip: The Tasting menu offers incredible value for this caliber of cuisine, allowing you to choose 4 courses from the run of the menu for only $75 (wine pairing is $45).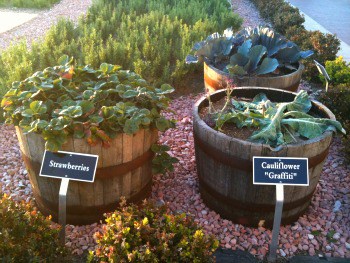 Delectable chocolate flights are listed on the menu under the quote, "Exercise is a dirty word…Every time I hear it; I wash my mouth out with chocolate". Get serious with a trio of Dark Single Origin chocolates or break boundaries with the artisanal cinnamon roll or sea salt caramel chocolates.
* Insider Tip: Stretch out that weekend stay through Tues to take advantage of their generous "Tasting Tuesdays" where from 5-8 pm, ENO sommeliers offer guests the opportunity to sample 10 wines for just $10.
Studious girlfriends might want to sign up for "ENO-Versity" calss where renowned winemakers, cheesemakers and chocolatiers join Wine Director and Sommelier Ted Glennon in guided tastings.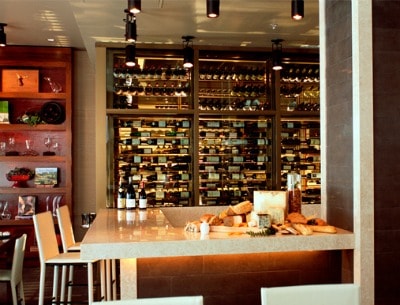 Since we didn't stay over the weekend my sister is already hinting (actually, she's downright nagging me) to bring her back for the infamous Sunday Brunch at The Del's historic Crown Room, voted the Best in San Diego…another #1.
For more information and reservations see Hotel del Coronado website: www.hoteldel.com.