Bernard Labadie will lead the San Francisco Symphony in four of the Mozart's earliest masterpieces February 17-19 at Davies Symphony Hall, featuring pianist David Greilsammer in his San Francisco Symphony debut.
Experience the genius that was already present in Mozart's youth with the "Little" G minor Symphony and Symphony No. 33, as well as Piano Concertos Nos. 5 and 8, both composed between Mozart's seventeenth and twentieth years.
Pianist, conductor, and chamber musician David Greilsammer won the Young Musician of the Year prize at the French Music Awards in 2008 and followed it with a performance of the complete Mozart Sonatas in a one-day marathon in Paris. He has since performed all of Mozart's Sonatas at the Verbier Festival, and will perform them throughout Europe in 2010-2011. His engagements this season include his debut with San Francisco Symphony, as well as with Salzburg Mozarteum Orchestra and Tokyo Metropolitan Symphony Orchestra at Suntory Hall.
As a conductor, Mr. Greilsammer appears throughout the season with the Geneva Chamber Orchestra in a wide variety of programs, ranging from Renaissance works to world premieres. He also appears as guest conductor with the Orchestra Filarmonica di Torino and the Israel Chamber Orchestra in Tel Aviv.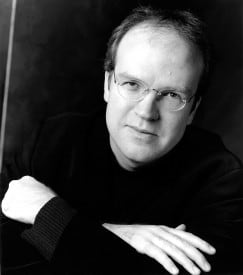 Bernard Labadie is widely regarded as one of the world's leading conductors of the Baroque and Classical repertoire.
He is Music Director of Les Violons du Roy and La Chapelle de Québec, founded by him in 1984 and 1985 respectively. Labadie is a regular guest with all the major North American and the premiere European orchestras. 2010 saw his debut with the Cleveland Orchestra, and his European engagements this season include debuts with the Academy of Ancient Music and the Orchestra of the Age of Enlightenment. Equally at home in the opera house Labadie has been Artistic and Music Director of L'Opéra de Québec (1994-2003) and L'Opéra de Montréal (2002-2006). His honors include "Officer of the Order of Canada" awarded by the Canadian Government and "Chevalier de l'Ordre National du Québec."
BERNARD LABADIE CONDUCTS THE SAN FRANCISCO SYMPHONY

AND PIANIST DAVID GREILSAMMER IN EARLY MOZART WORKS

FEBRUARY 17-19 AT DAVIES SYMPHONY HALL

WHO: Bernard Labadie, conductor

David Greilsammer, piano

San Francisco Symphony

PROGRAM: Mozart/Symphony No. 25 in G minor, K.183(173dB)

Mozart/Piano Concerto No. 5 in D major, K.175

Mozart/Piano Concerto No. 8 in C major, K.246

Mozart/Symphony No. 33 in B-flat major, K.319

WHEN: Thursday, February 17 at 2:00 p.m.

Friday, February 18 at 8:00 p.m.

Saturday, February 19 at 8:00 p.m.

WHERE: Davies Symphony Hall, 201 Van Ness Ave., San Francisco

PRE-CONCERT TALK:  Scott Foglesong will give an Inside Music talk from the stage one hour prior to each concert.  Free to all concert ticket holders; doors open 15 minutes before.

CD SIGNING: Meet David Greilsammer at a CD signing in the Symphony Store following the concerts.

AUDIO PROGRAM A free audio podcast about Mozart's Symphony No. 33 will be available at www.

BROADCAST: Portions of these concerts will be broadcast on Classical KDFC FM (89.9 in the North Bay and 90.3 in San Francisco) on Tuesday, March 1 at 8:00 p.m.

TICKETS: $15–140.   Tickets are available at www, by phone at 415-864-6000, and at the Davies Symphony Hall Box Office on Grove Street between Van Ness Avenue and Franklin Street in San Francisco.